The old halls were water worked and roofed. The new office building is growing over ground. And there is plenty more that we would like to share with you about DSTRCT.Berlin's construction.
In recent months we were overwhelmingly busy with construction works on DSTRCT.Berlin. As the project includes not only the new office building but also revitalising old buildings, lots of craftsmen have come to put their skilled hands towards its renovation.
Due to the new situation with Covid-19, we evaluate the situation daily. So far, this has not slowed us down and we were able to work continuously on site. Fingers crossed.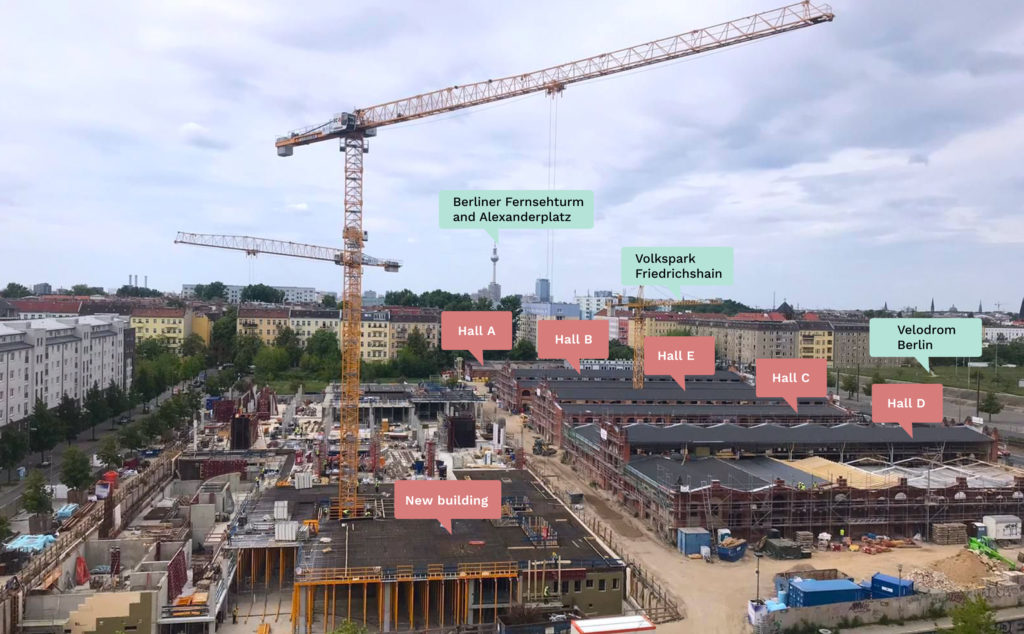 Moving overground
Currently, we are constructing the new office building on multiple levels. At the beginning of April, we went through the reinforcement and concrete work for the basement, columns especially, and now, we have successfully moved above ground level.
But let's talk underground a bit more. We understand that staying healthy and active is crucial to keep people well. Thus, we decided to dedicate part of the underground to adventurers who will commute to work by bike and e-bike, enabling parking, charging, maintenance and also comfortable changing of clothes for work at changing rooms with lockers and showers.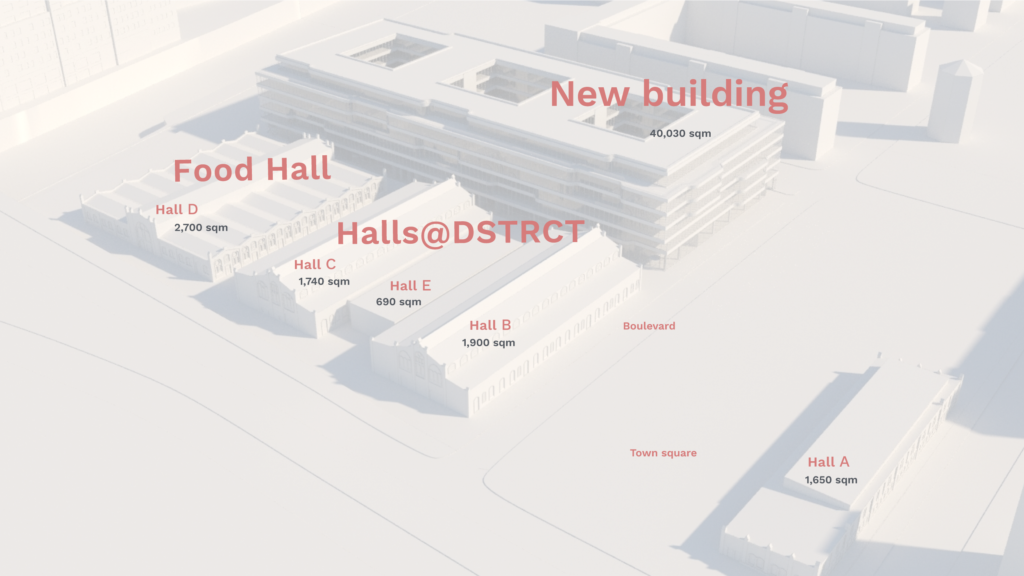 A workplace with a cultural heritage
Simultaneously with a new edifice, we are reconstructing four historical halls of Alter Schlachthof, that served as the Central Stockyards and Slaughterhouse from 1881. The intention is that they'll serve not only as offices, but one of them aims to become an arcade filled with cafes, restaurants and services to help you get loose after work.
At the moment, the waterproof work is continued across the halls, and we are taking elaborate measures to preserve the graffiti walls.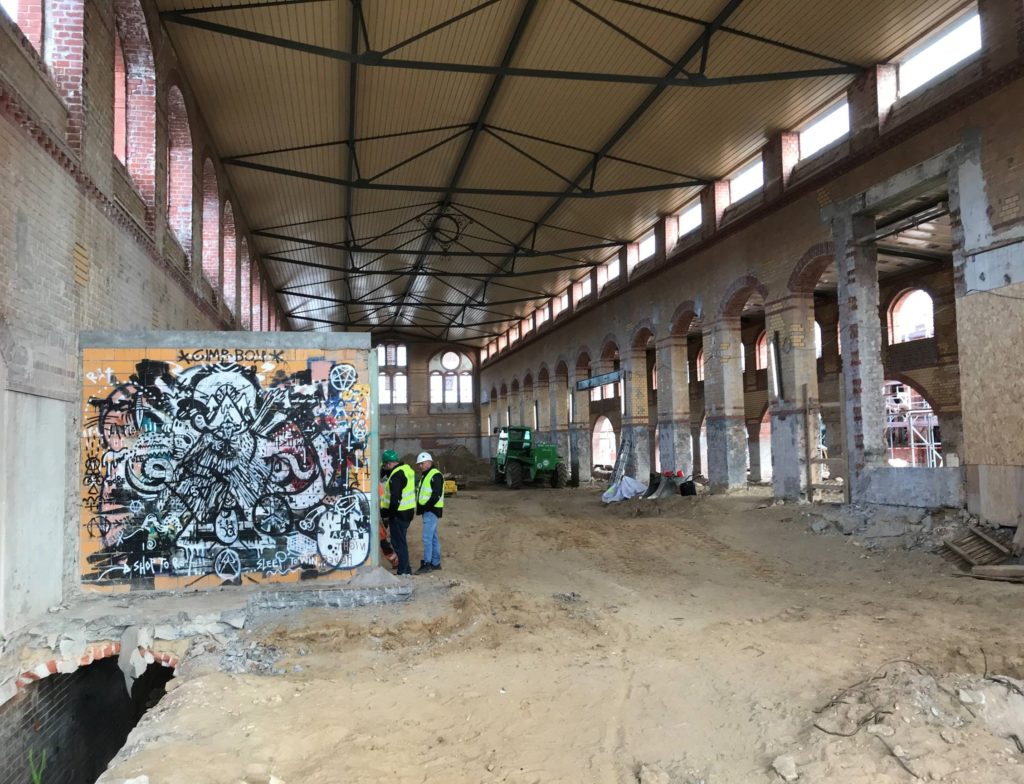 In March there was a final addition to our crane-crew operating on the new office building – the 4th crane joined DSTRCT.Berlin, solely dedicated to rejuvenating the old halls and building a new hall inbetween.
The old and new hall together will create a one of a kind unique workspace with a rough beauty, measuring approximately 4,500 sq m.
The sensible reconstruction by artisans polished up the original roofs with their preserved clinker brickwork, high ceilings and window galleries letting lots of natural light in.
The Halls at DSTRCT.Berlin are still looking for their future occupier that appreciates the historical vibe and the contemporary spirit of huge galleries with preserved graffiti both inside and outside. Interested? Let us know.