In August we would like to keep you up to date and report about the construction measures of our project DSTRCT.Berlin as well. What happened in the last few weeks and what was special about it?
Today we start our update with the work on the historical halls. In August, the roof of the largest hall on the eastern edge of the site was painted and at the same time the brickwork was extensively renovated. With the completion of the roof work, the scaffolding around the hall could be removed at the end of August.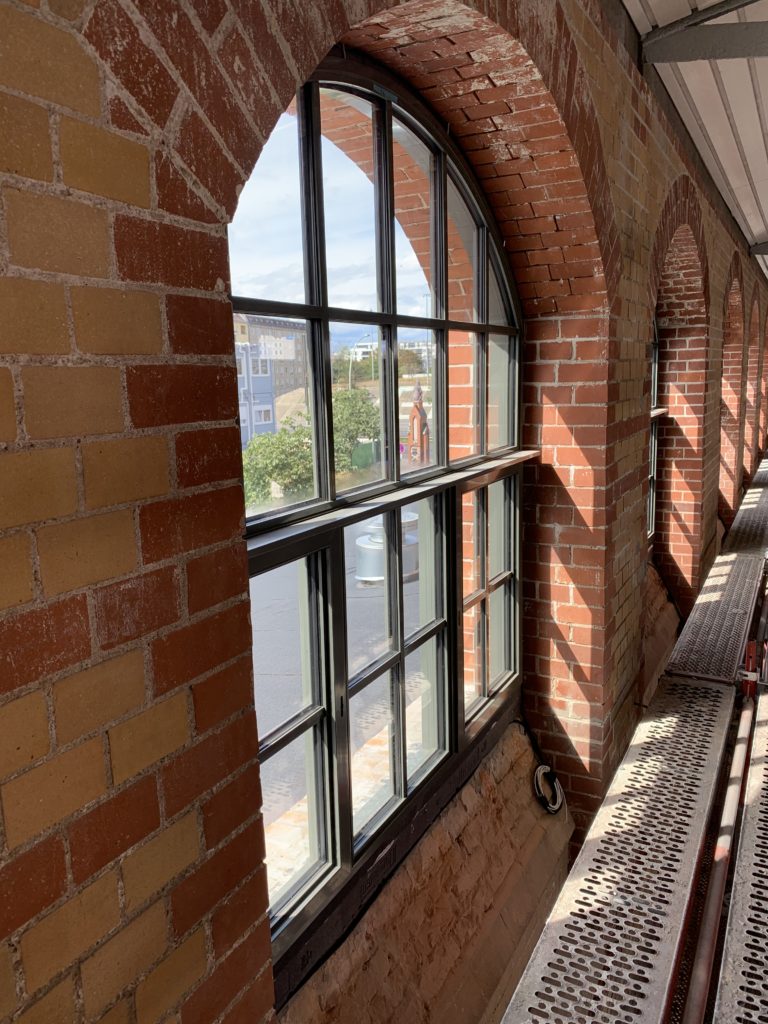 In the hall next to Otto-Ostrowski-Strasse, the installation of the windows has started at the end of July. In close cooperation with the Monument Protection Authority we were able to find great windows here, which support the overall impression of the halls. On the other hand, the work on the waterproof concrete tank in the basement of this hall is finished.
The construction work on the new office building continues to make great progress. You can practically see the building growing upwards. In our last update we worked on the walls of the ground floor. Now the ceilings of the 3rd floor are already being concreted. So while you can admire the work from the outside at lofty heights, things are no less lively in the basement. Here the walls, insulation and the first coat of paint have already been completed. Work on the electrical and mechanical routes has begun.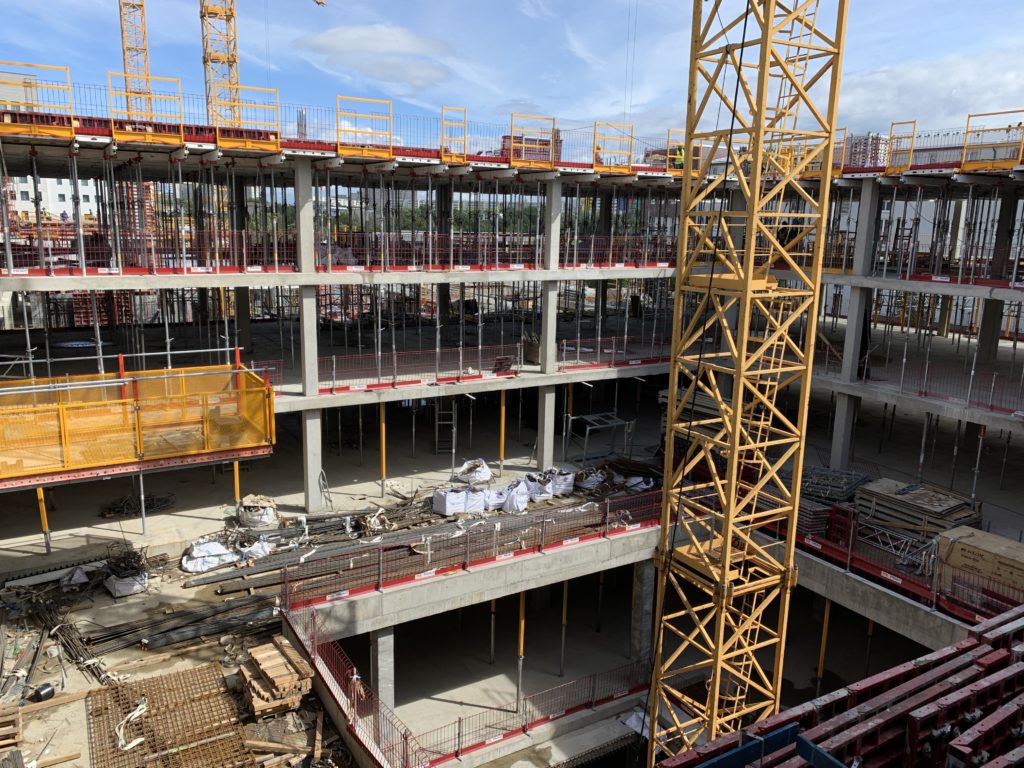 Our access to the bicycle garage again demanded special skills in this construction phase. When concreting the walls along the ramp to the 1st basement level, considerable dimensions were achieved. The wall concreted in one piece is 25 m long and 7.6 m high!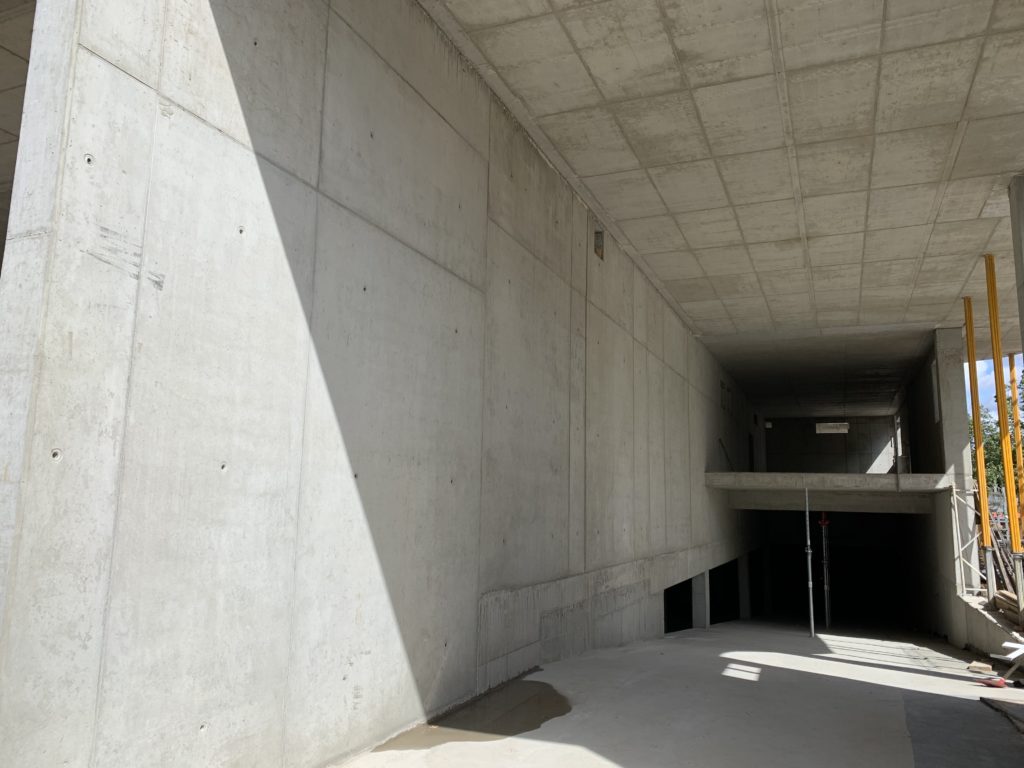 We would like to thank all our colleagues on site and the companies involved, who give their best here every day.