Since September not only construction workers have been working on the premises of DSTRCT.Berlin. The worldwide renowned artist Martin Werthmann has pitched his tents in one of the historic halls in preparation for his next exhibition. We are happy about this spontaneous and good cooperation and are excited to see the result.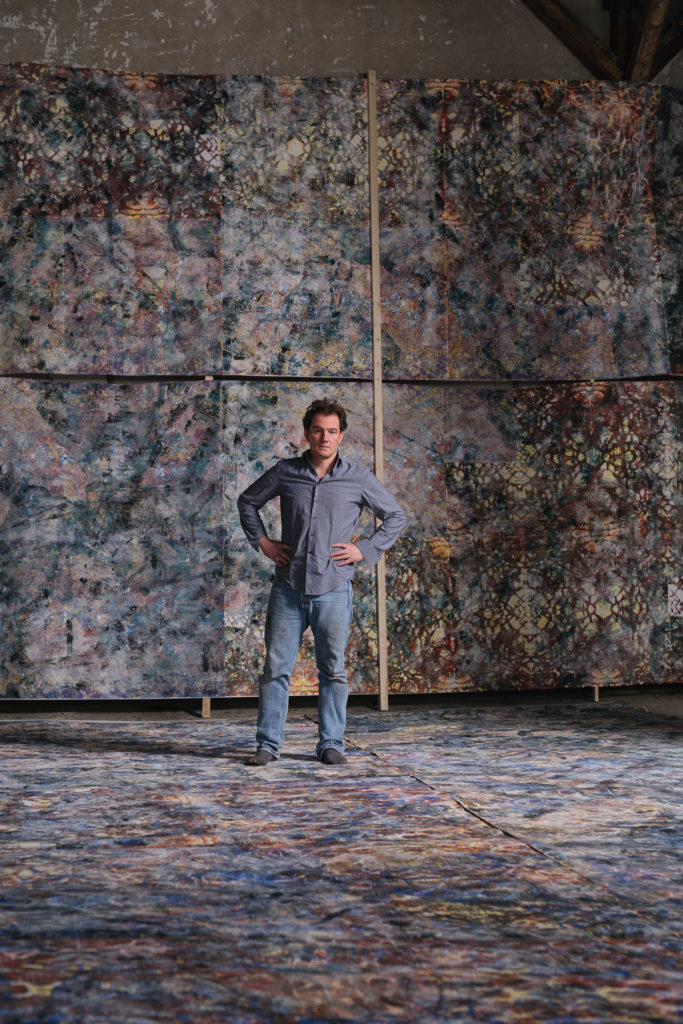 Martin Werthmann works with large color woodblock prints and creates stage designs as well as pieces for exhibitions. His next exhibition or installation "THE CATASTROPHE AS SPACE" will take place in December in Munich at the Galerie Heldenreizer. He is working on it in his temporary studio here on site.
The installation in Munich will be a room completely lined with woodcuts, which will carry the viewer off into his own world.
04.12.2020 – 30.01.2021
MARTIN WERTHMANN –
THE CATASTROPHE AS SPACE
https://www.heldenreizer.com/