Even though there have been no updates here for a while, we haven't hibernated. We are now reporting again on the progress we have made in the last few months. With great pictures of the construction site, we'll also let everyone participate who can't come by in person.
Our special historic halls along Landsberger Allee continue to undergo extensive renovation. For example, the foundation pipes are being laid inside the future market hall in preparation for its future use. Looking at these dimensions with the high roof and the historic beams, one can already imagine how impressive it will look one day.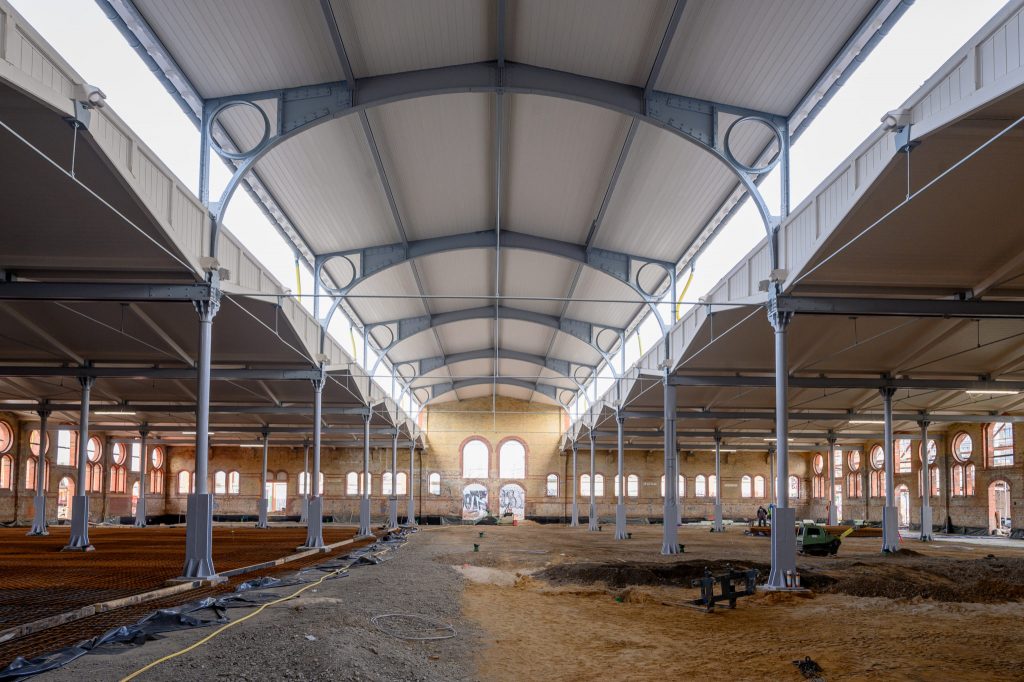 Infrastructure work has been and is being carried out in and around the halls and the outer basement walls are being sealed. Final pointing work is also being carried out on the outer walls.
Decent progress can be seen on the connecting structure between the two middle halls. The scaffolding has been removed and reveals a completely new sight. We are also beginning with the first infrastructure work on the so-called boulevard, which runs between the new building and the halls.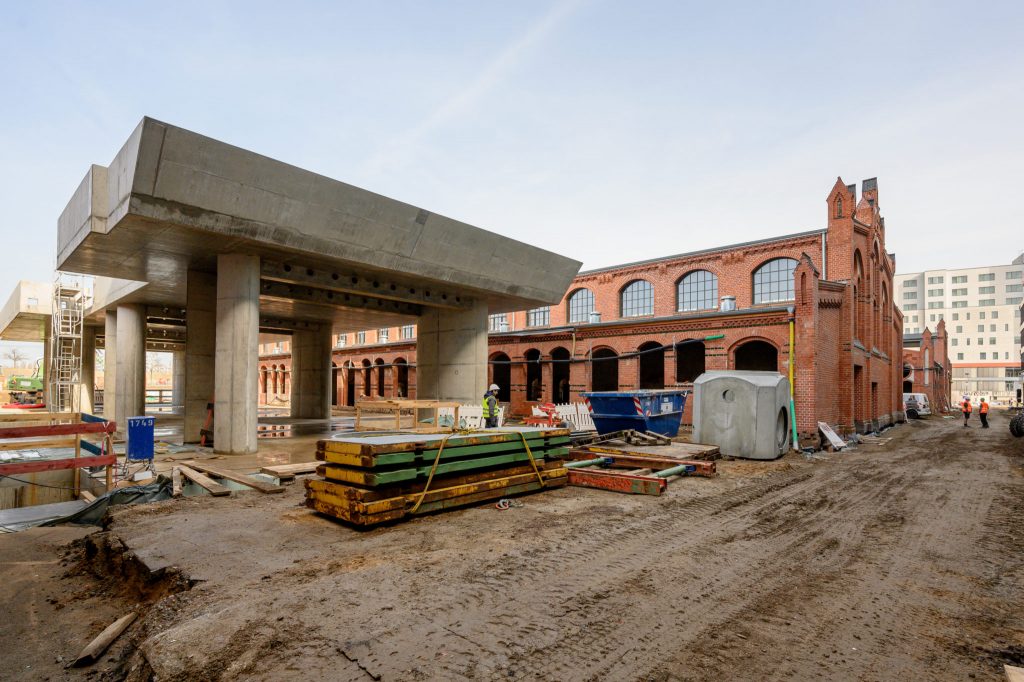 With our new office building, we are now shifting more and more to work inside the building. Of course, the facade around the building is still being assembled with mobile cranes. Inside, however, things are getting busier and busier, because the basic construction work is in full swing. Trades are working here, taking care of sheet steel doors, painting, insulation and the basic TGA installation.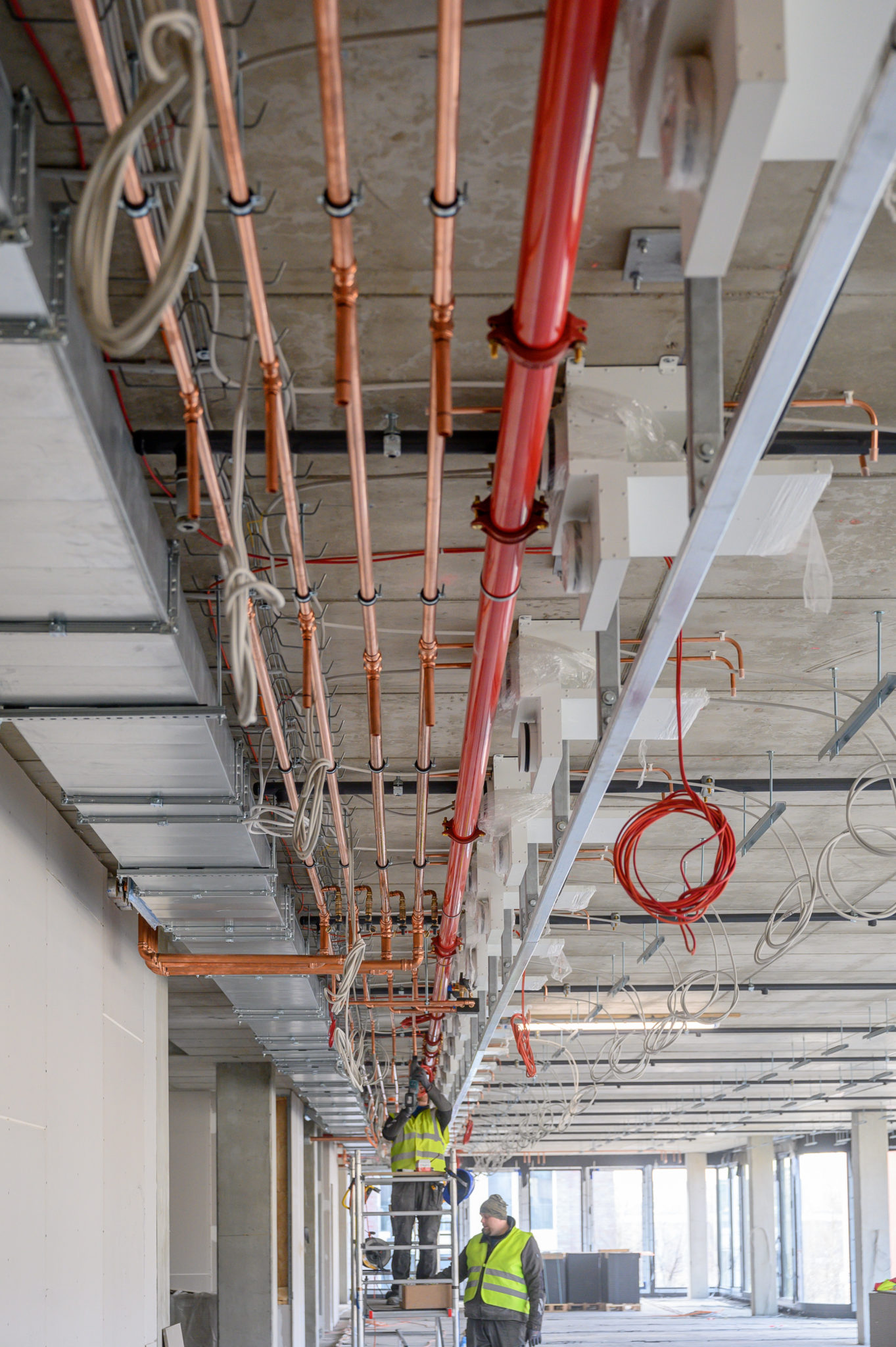 Curious to see what it will soon look like in one of the offices? We want to show it to everyone very soon with a showroom office that is currently being worked on diligently. We can already show a first impression here.