Our DSTRCT.BERLIN construction site is progressing by leaps and bounds. Diligently we are screwing, hammering, drilling and filling. It is wonderful to see the progress day by day.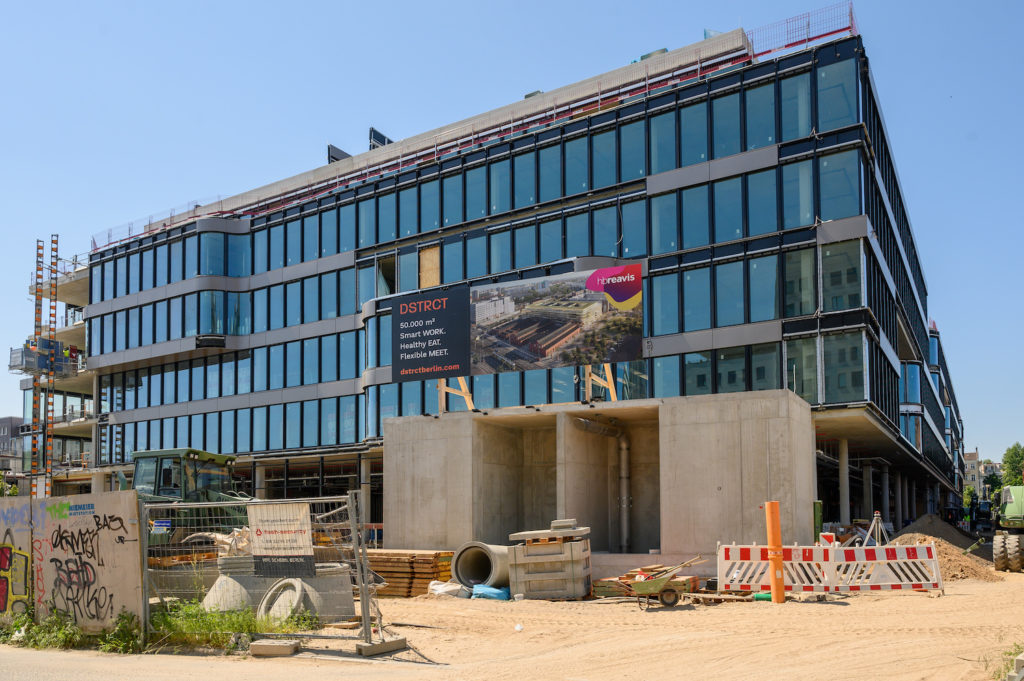 The exterior of the new building is already on the home straight: the work on the exterior facade with the glass front is now almost complete. Now only a few windows need to be installed.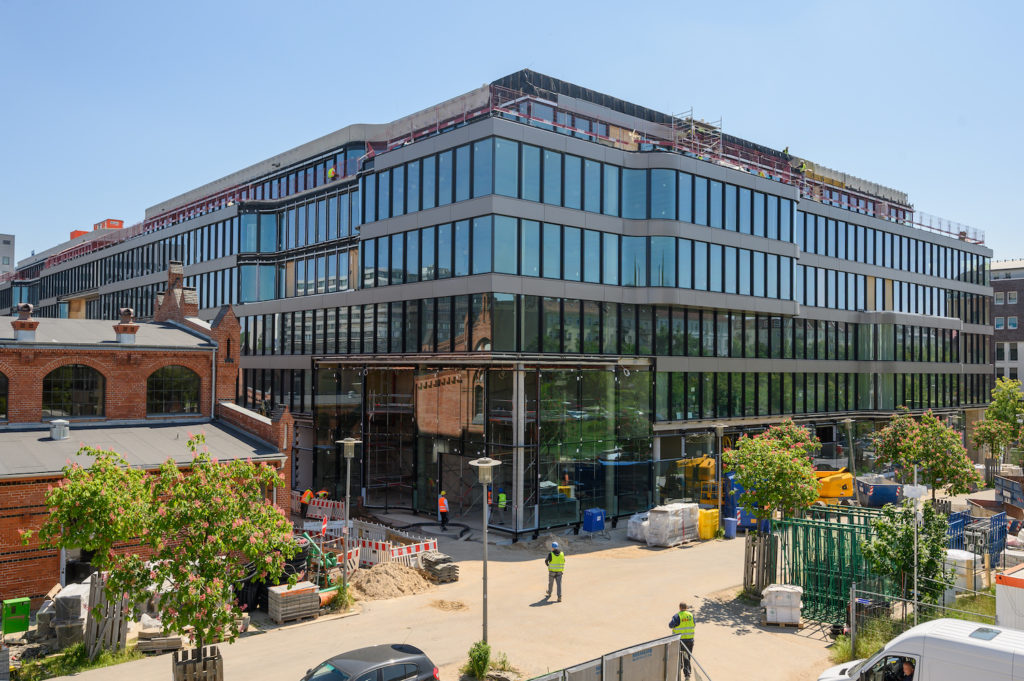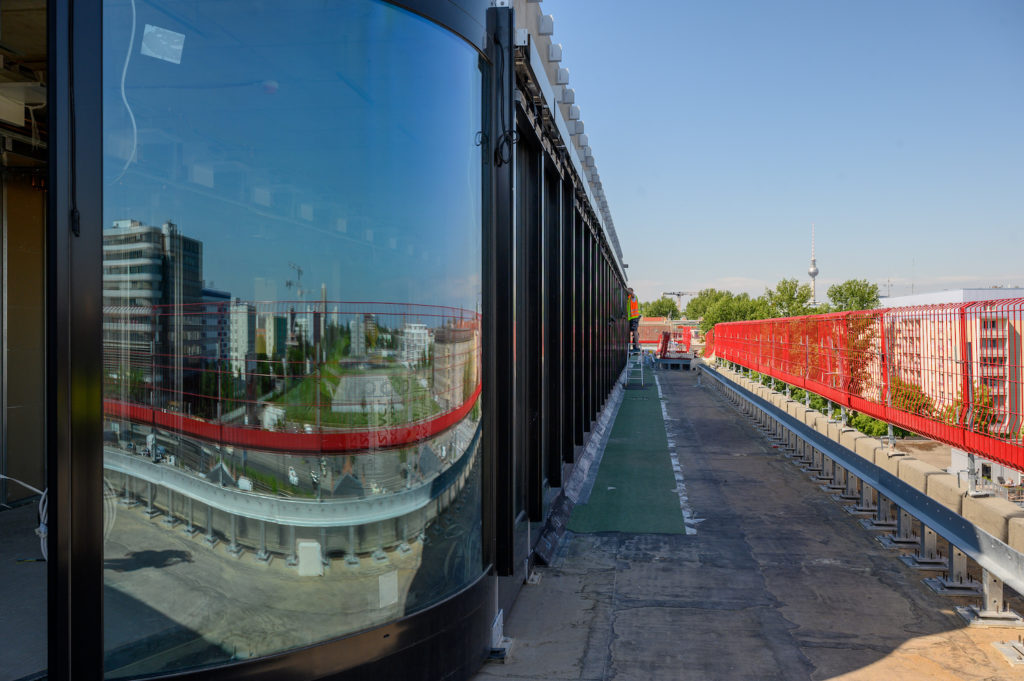 And inside the new building, too, things are progressing rapidly: in the meantime, walls are being put in place and the first pipes and cable ducts are being laid. The sprinklers and ventilation ducts are also being tackled.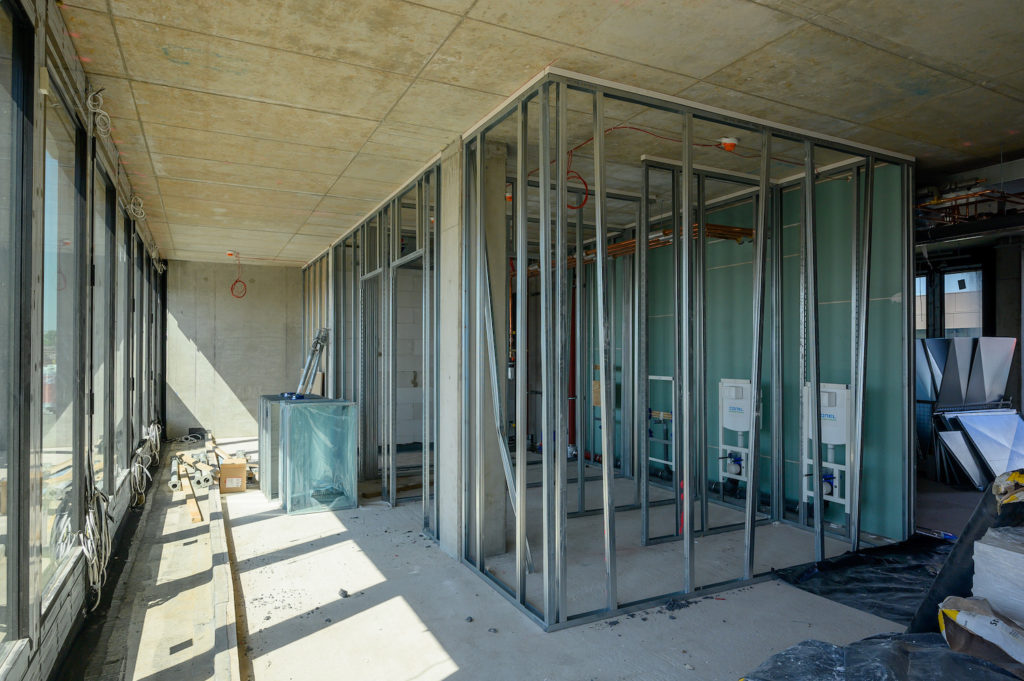 Another highlight: the three inner courtyards of the building are also ready for the large trees and the lush green facade that will soon be installed. Everything here will be green, because we are focusing on the optimal wellbeing of all future users of DSTRCT.BERLIN.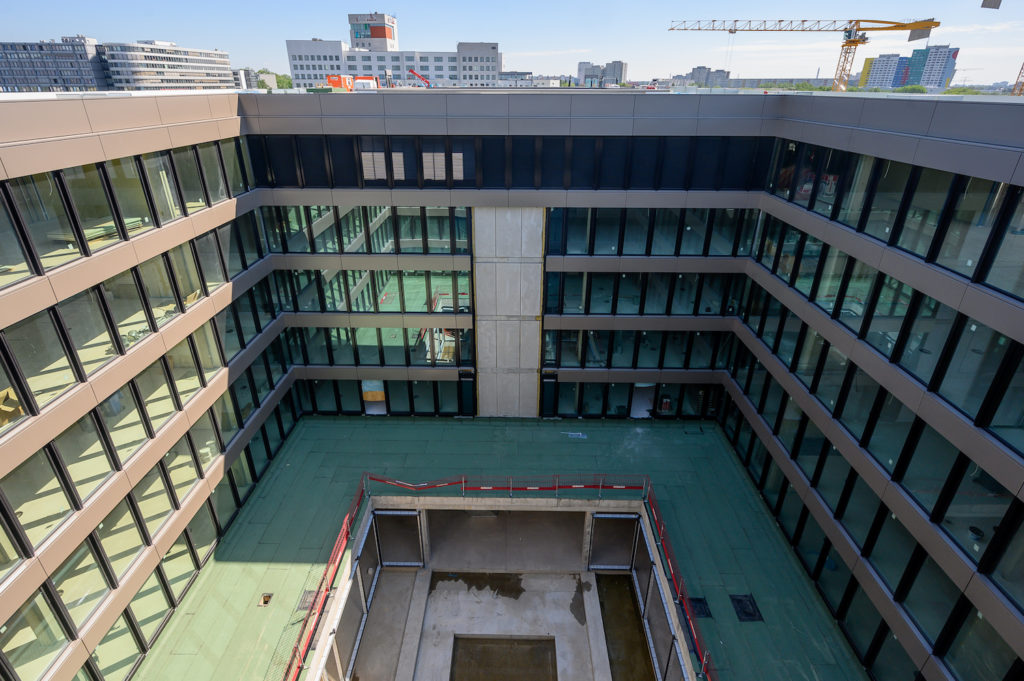 In the historic brick halls next door, the elaborate and detailed work on the clinker facade has now been completed after almost three years. Now the paving work towards Landsberger Allee and the facade work will begin.
In order to get directly from Landsberger Allee to the future DSTRCT.market quickly and easily, the foundations for the pedestrian bridge are now being laid and work on the lift shaft has begun.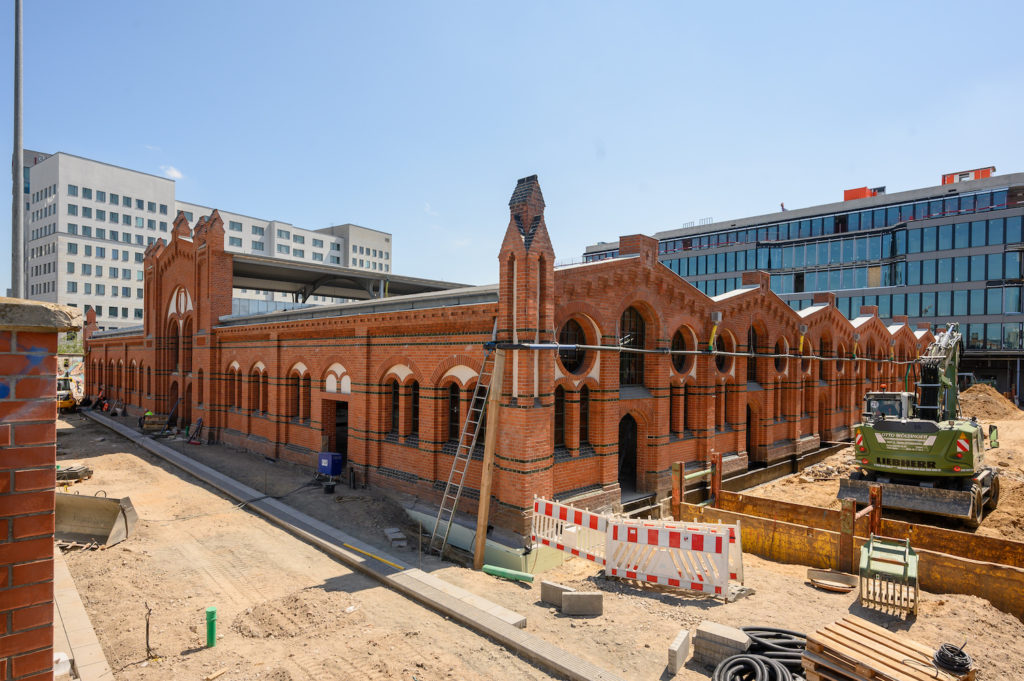 Respectful treatment during the revitalisation of the old and historically rich halls is very important to us. We are pleased that it will only take a few more months until this area will be used by Berliners again after years of lying fallow.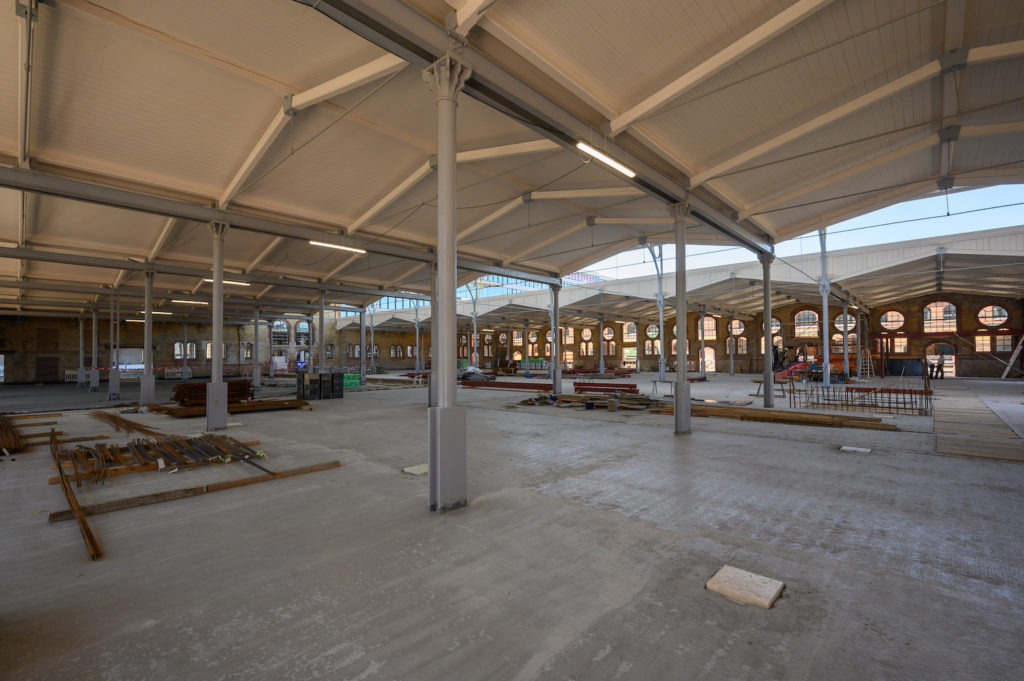 Inside the Old Halls in the office areas the building services and the gallery construction are being installed.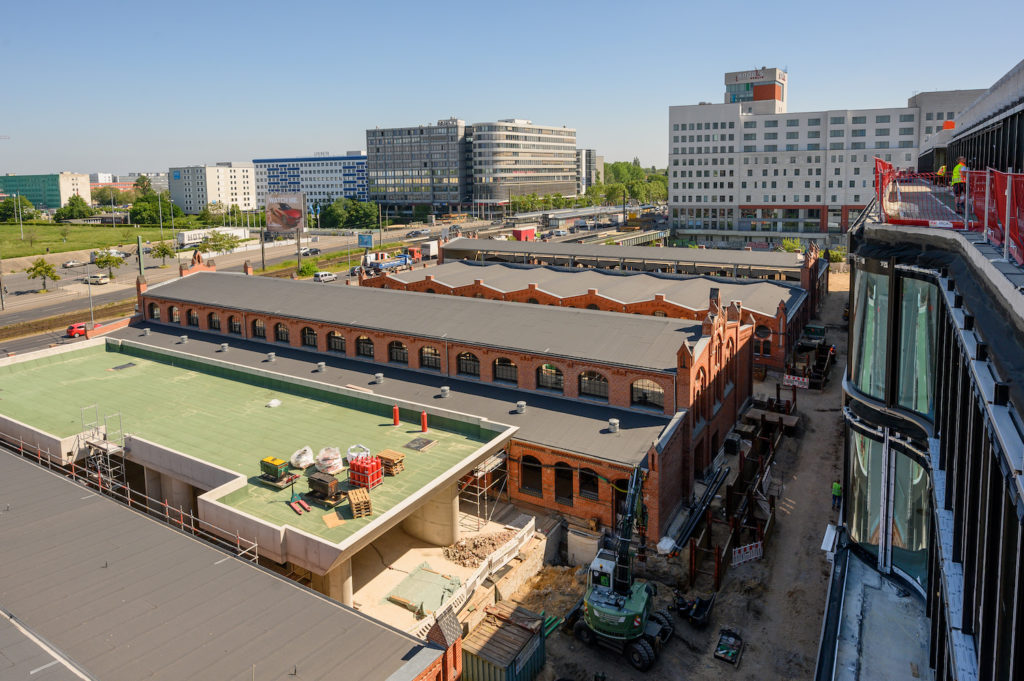 We look forward to the next Construction Update!