A lot has happened at DSTRCT.Berlin since our last construction update in June. As the work on the exterior facades is almost finished, attention is now increasingly turning to the interior finishing of the buildings.
In the new building, 50% of the space is in the completion phase and is thus about to be technically commissioned. This means that the dry walls have been erected and painted, the air conditioning and heating systems have been installed in the ceilings and carpeting has been laid. The next step is the fine assembly of the interior fittings. This includes, among other things, door installations and the sanitary completion including the installation of toilets and sinks as well as the installation of partition walls. The interior finishing of the second half of the new building will follow bit by bit in cooperation with the future tenants and taking their needs and wishes into account.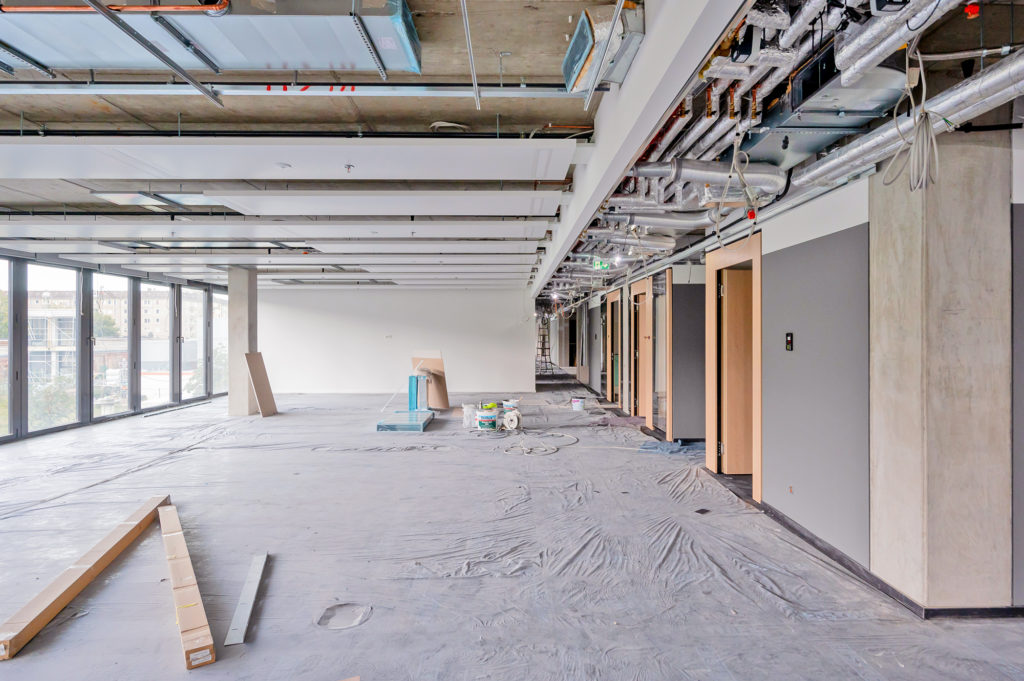 On the roof terrace, the insulation has been completed in the meantime and the glass railing has already been completely installed all around. Now the red fall protection grating (shown in the picture below) is being removed. In addition, paving slabs and various base layers are now being laid and the roof terrace is also being prepared for the subsequent planting of vegetation.
Furthermore, the driveway of the underground car park was coated and completed. In addition, the sprinkler tank is already filled with 150,000 cubic metres of extinguishing water.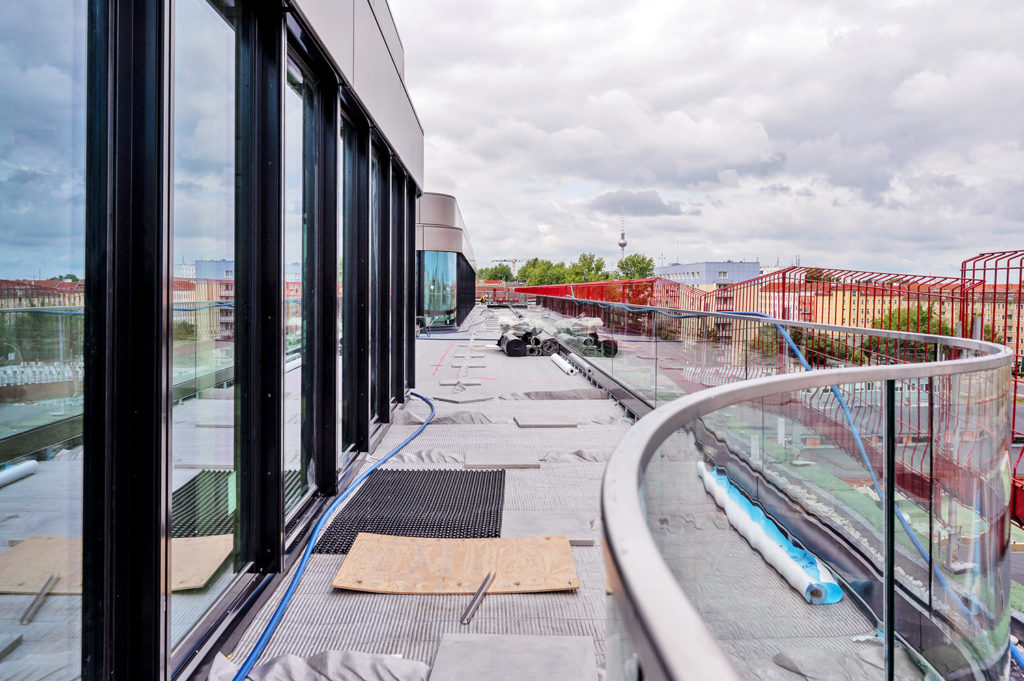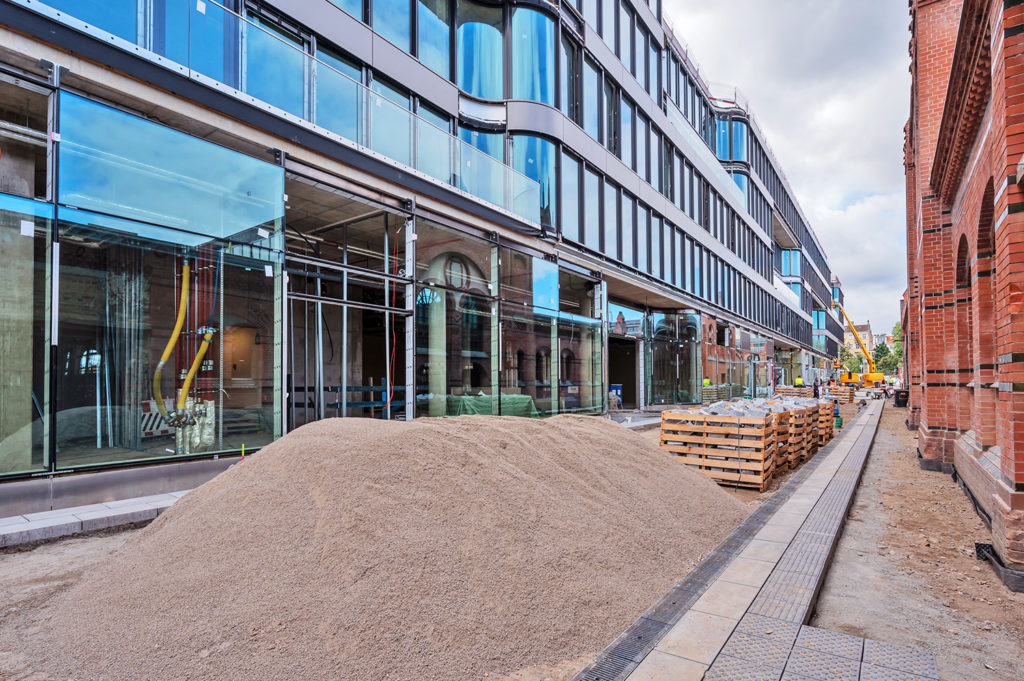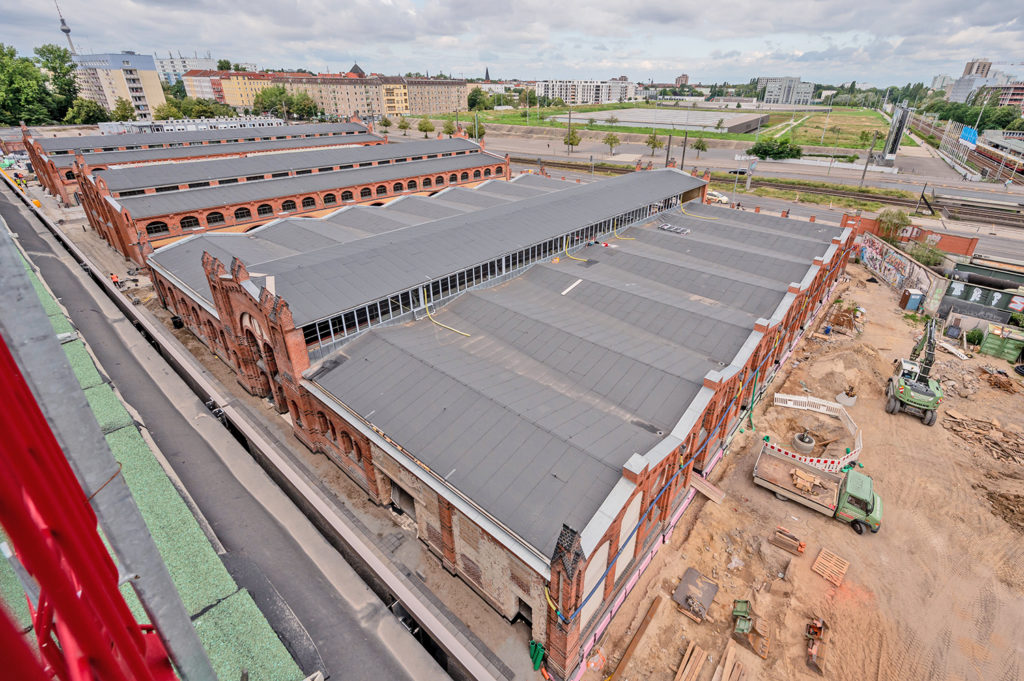 The largest of the old historic halls is the hall that will soon house the DSTRCT.market. This will be then open to the public. Employees of the DSTRCT.Berlin, passers-by and residents of the area can here enjoy culinary delights. The shell of the DSTRCT.market is currently complete. Inside the staircase and the lift have been completed. In addition we are in the final phase of installing the doors and windows. Now the pedestrian bridge still has to be built which will connect Landsberger Allee with DSTRCT.market (see picture below).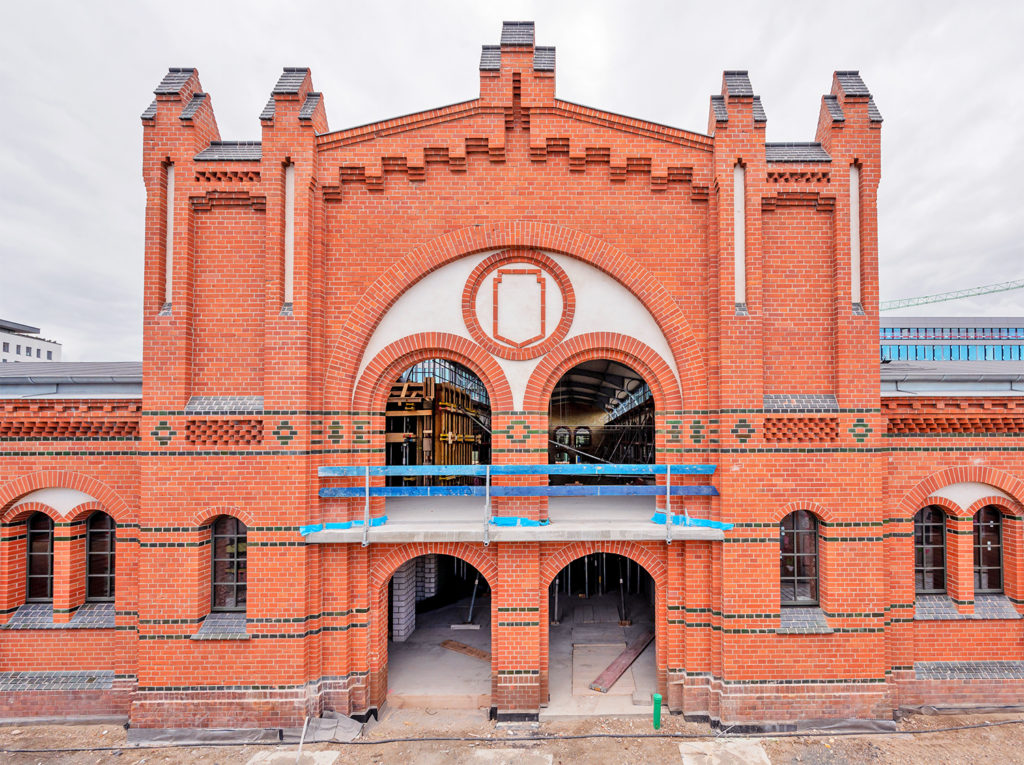 The respectful treatment during the revitalisation of the old historical halls is very close to our hearts. We are pleased that it will only be a few months until this area can be used again by Berlin citizens after many years of lying fallow.
We look forward to the next site update!