What do the Sony Center at Potsdamer Platz in Berlin and our DSTRCT.Berlin project have in common? We tell you: they are the very first projects in Germany to have a WELL (pre-)certificate from the International WELL Building Institute (IWBI).
DSTRCT.Berlin has the WELL Gold pre-certificate because construction is not yet complete. Independent assessors verify on site if the project actually meets the IWBI requirements to subsequently confirm the WELL Gold certification.
The WELL certificate differs from other building certificates in that it is not awarded once for the entire life of a building, but is regularly checked again and again for seven criteria. In this way, the certificate guarantees permanently healthy and productive working conditions.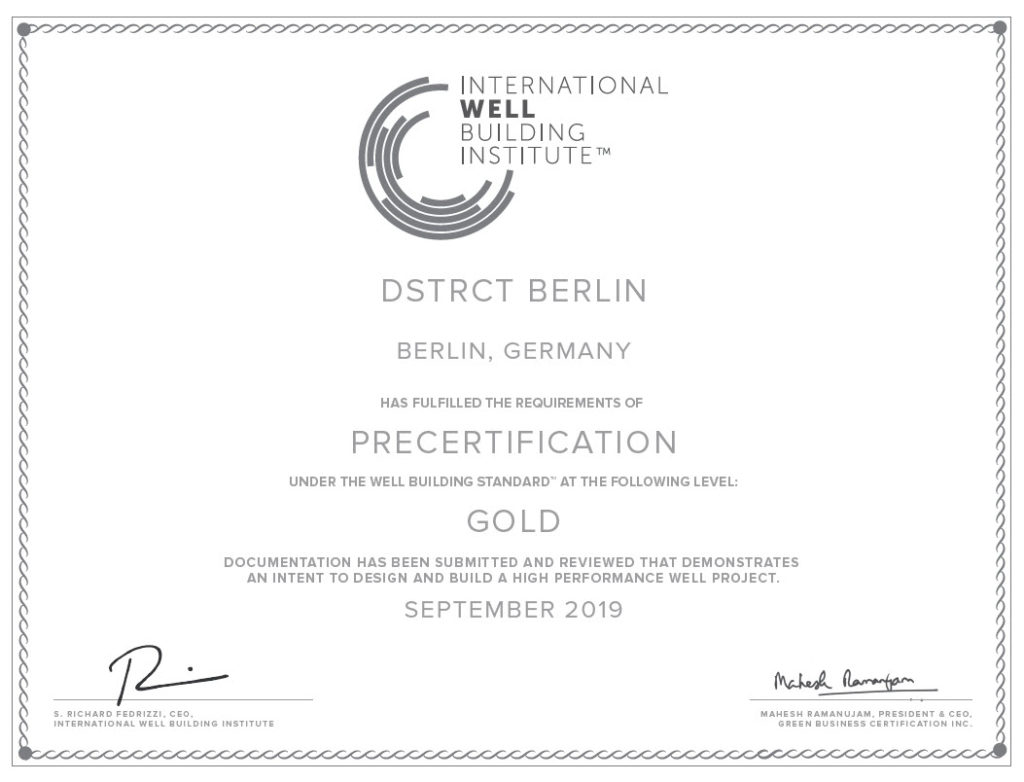 More than 100 million square metres of WELL office spaces worldwide
The IWBI evaluates buildings with focus to health and safety for the people who do their business in the building. One focus is on the fight against viral diseases. But the IWBI also deals with issues such as mould control and the general assurance of good air and water quality, right up to the question of how to deal with possible emergencies. Worldwide, well over 100 million square metres of office space are already the proud owners of a WELL certificate. The award is valid for one year, so owners are encouraged to keep working on health-promoting measures if they want to renew the certificate.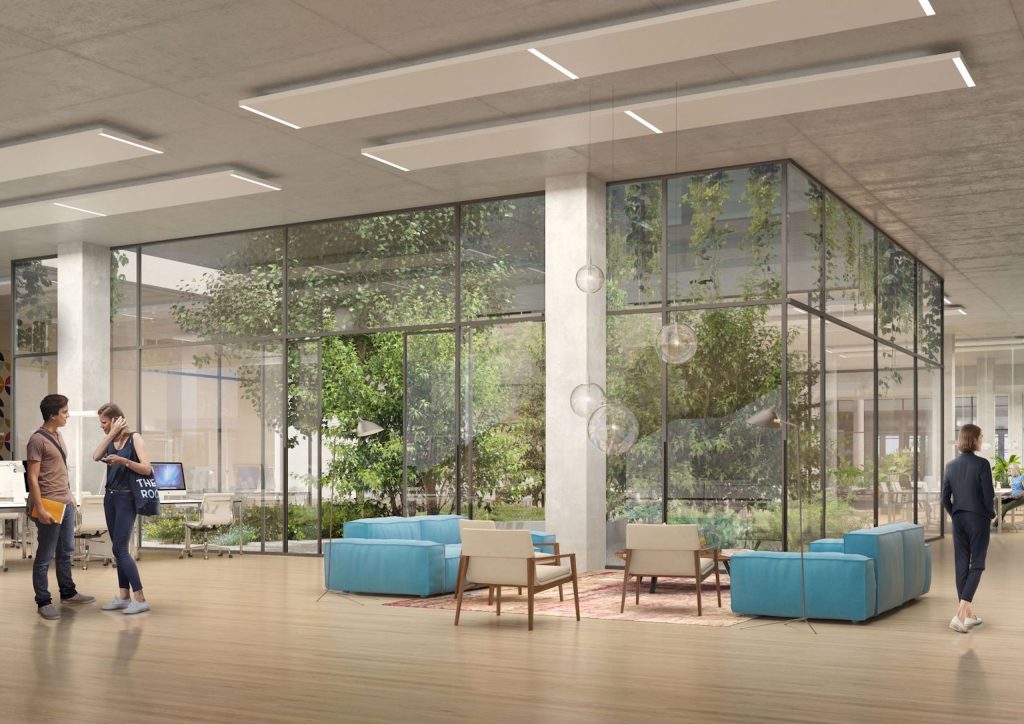 Focus on the USA
Why is there so little certified office space in Germany so far? One reason may certainly be that the certificate has not been available for long: the first step was taken in July 2020, but the global launch actually only took place this year. Another reason is the initial geographical focus on the United States of America, where the Empire State Building in New York City is already certified. The IWBI headquarters (also in New York City) is also certified. The list could be continued. In Europe, on the other hand, many countries have only a handful of certified buildings so far. In Slovakia, we are a proud pioneer. Here we have built the first and only WELL-certified building so far: Twin City Tower in Bratislava. We have also certified a project in Warsaw.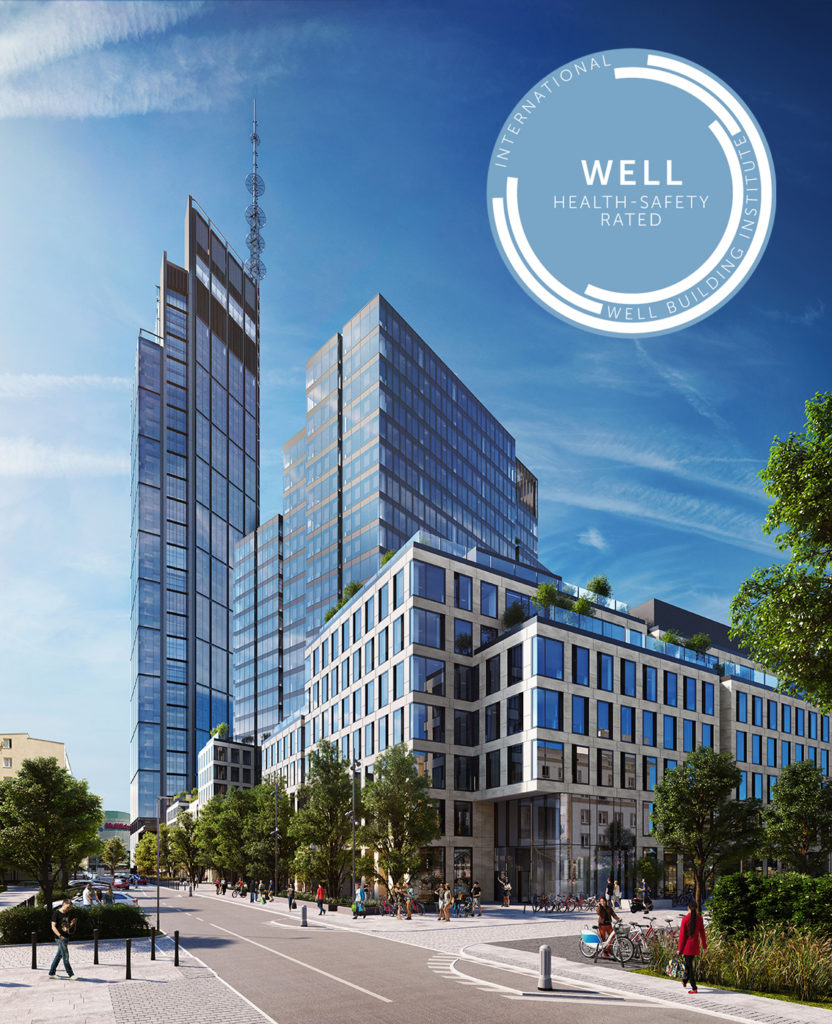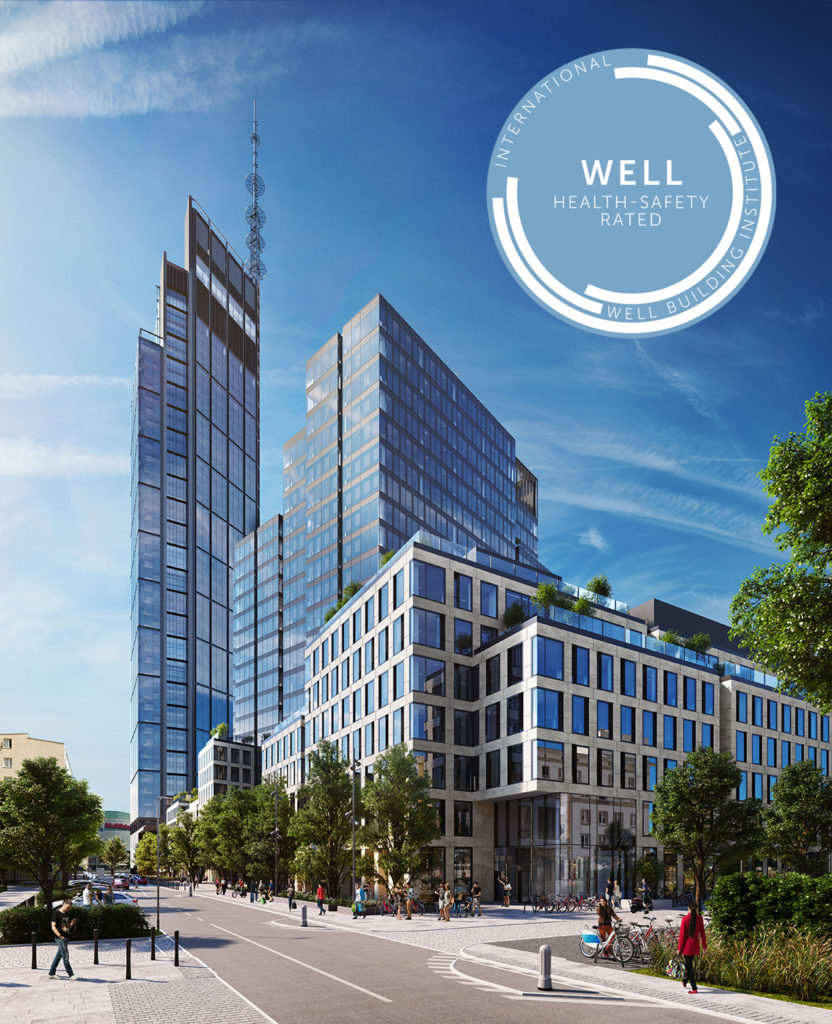 Back to the offices
Germany in particular, as an important office location in Europe, will certainly catch up quickly: The Sony Center and our DSTRCT.Berlin will not remain alone for long. People are returning to their offices, and they do so gladly; the longing for colleagues and personal exchange is strong. But of course the pandemic has increased the need for safety. And an audit by the WELL Institute further increases confidence in a good, healthy future for the office. We hope that many more buildings will follow.