WOW Tech Group develops high-quality products in the field of sexual wellness, including the so-called Womanizer. In Berlin, the company is currently based in the Alte Mälzerei on Friedenstraße near Landsberger Allee, but will soon move to our DSTRCT.Berlin, also on Landsberger Allee. Christoph Schobert, Director Product and Strategic Sourcing at WOW Tech, on the background.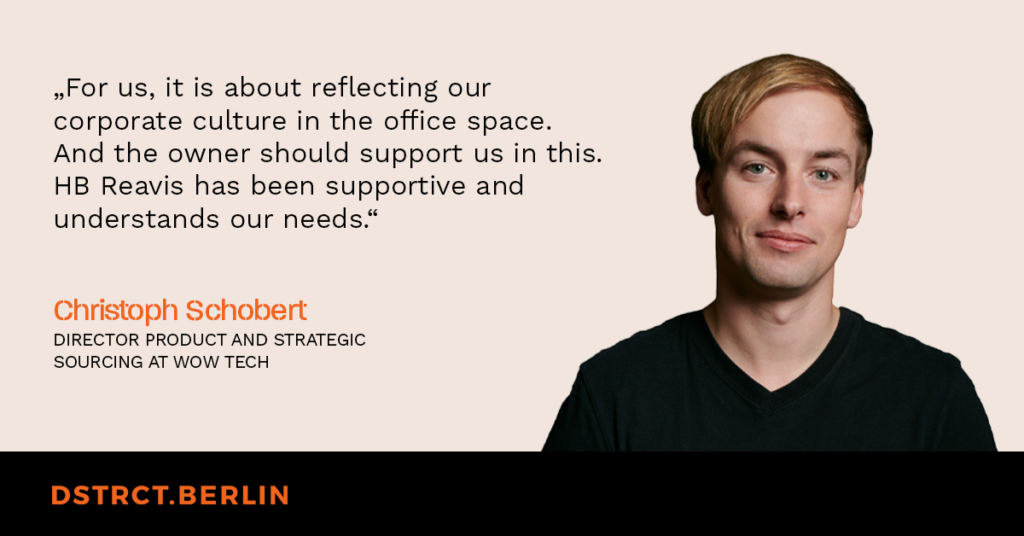 Christoph, is it coincidence or planning that you almost stay in your street?
We have been looking for new office space for 15 months. A dozen were shortlisted, and in the end we chose DSTRCT.Berlin. The central location was a decisive criterion. Colleagues should not have to travel further to work. But the location alone would not have been enough for us. We had important key points about how we wanted to use the space and were looking for flexibility both in the property itself and in the owner.
What does flexibility mean for you in concrete terms with regard to your ideas?
We produce the prototypes of lower products ourselves and also test the quality ourselves. That's why we need a laboratory in addition to the pure office space. This includes a room where silicone is cast, a technical room for soldering and also very many 3D printers. There are special ventilation requirements for such a prototype laboratory. The 3D printers alone need an enormous amount of air extraction. HB Reavis, as the owner, made it all possible for us at DSTRCT.Berlin. We also wanted a 200 square metre kitchen area with a show kitchen, similar to a cooking studio with a lounge area and lots of seating. Because we all bring a great love of cooking and eating together. Again, not every property and every owner played along. But for us it's about reflecting our corporate culture in the space and that the owner supports us in this. HB Reavis understood and took us along with them.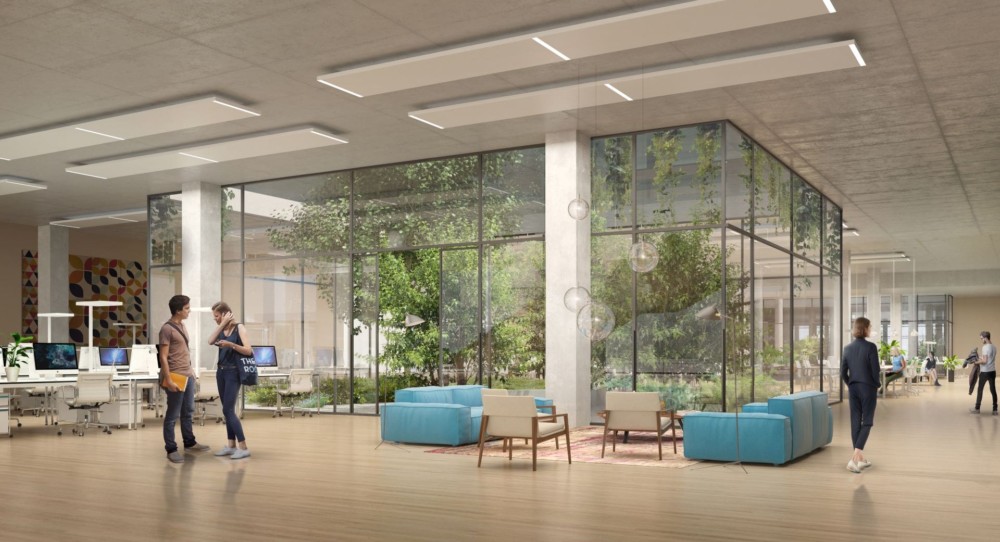 Where does your corporate culture come from?
Our team is young and we have flat hierarchies. The managing director sits with colleagues over a beer in the evenings and the office becomes a leisure and meeting place for many of our employees. With the pandemic, the desire for this has increased even more. And the new office simply allows us to provide even more quality here in future, from which as many people as possible should benefit. We expect to be able to cook for 60 to 70 colleagues at the same time! That's every third to fourth person in the Berlin team.
Your conclusion?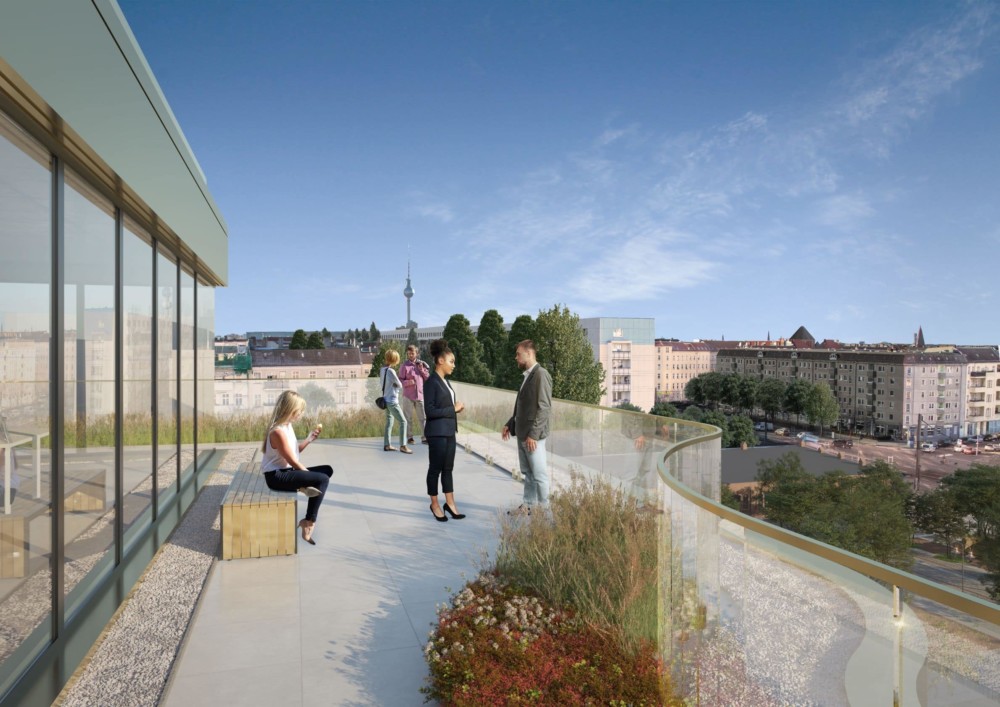 We come from an office that looks a little improvised. It exudes a DIY flair. I don't mean that in a negative way, it represents our creativity. The new office will be more stylish and flooded with light. It follows a much clearer work and space concept than today, we can already feel a New Work feeling.
And of course, the health aspect plays a much bigger role through the Covid experience. We are deliberately moving into rooms with excellent air quality, which is automatically kept at a healthy level by sensor testing. We are looking forward to a meeting space that motivates us all to work on our ideas together in the office. In this respect, the decision for the rental space is a clear signal to all colleagues that they are important to us, that we are a community. Have I already mentioned our roof terrace for barbecues? And directly in front of the building, a marketplace is being built in the listed hall, which we are also looking forward to. An organic supermarket on the doorstep is worth its weight in gold.