This year is coming to an end. Looking back, 2021 was also dominated by one topic. To end the year with a smile, we decided to do good in our neighbourhood. And so we donated to INTEGRAL e. V. at Blankenstein-Street 49 – located at the other side of the same street where our project DSTRCT.Berlin is being realised. INTEGRAL e. V. is a supporting organisation for people with disabilities.
"This is where we step in at our children's and youth outpatient clinic/ SPC, at our meeting centre, in our employment and support area and in our repair shop", explains Johannes Siegmund, Managing Director of INTEGRAL e.V., thus demonstrating the broad band of support. "In concrete terms, we enable participation in society life, in working life, leisure time for people with and without disabilities, as well as diagnostics and therapy for children and adolescents."
In addition, INTEGRAL e. V. offers services for private individuals and companies. These include document destruction, courier services and mail delivery, printing and copying services as well as garden and green space management.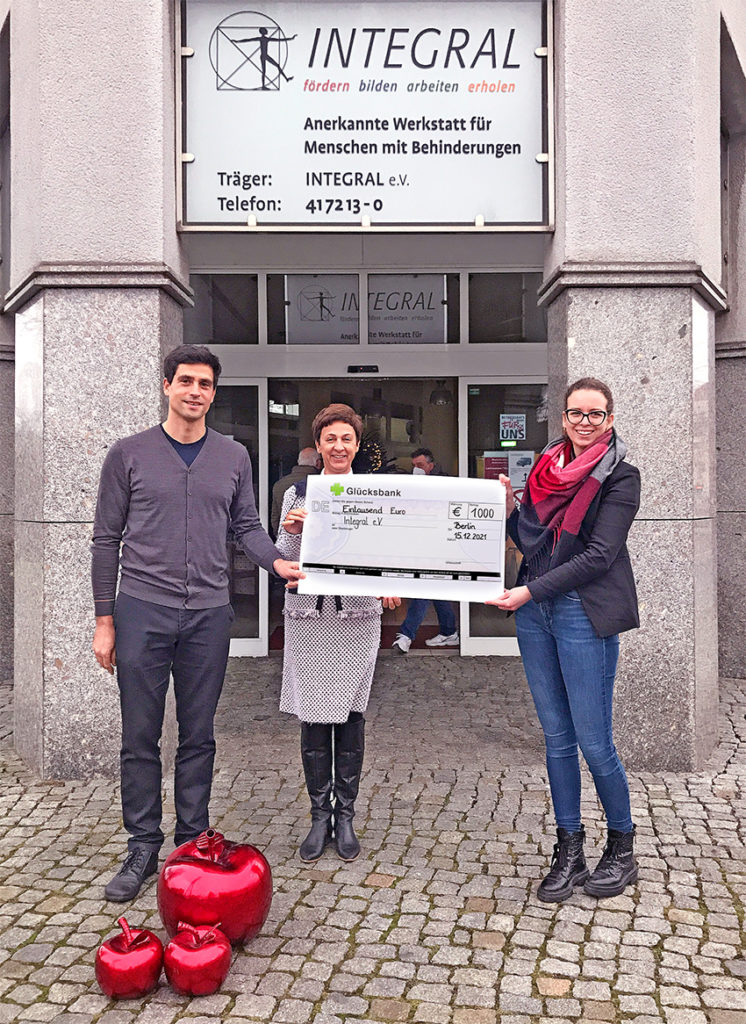 We are delighted to be able to support INTEGRAL e.V.
Now we wish you and your loved ones a peaceful Christmas and an excellent start to the new year!
Your DSTRCT.Berlin Team