Our last construction site update was mainly about the new office building. Today we want to report a little about the historic halls on the site.
Since June, construction has been underway on the connecting bridge between the DSTRCT site and Landsberger Allee near the S-Bahn bridge. This is an important step towards ensuring that pedestrians no longer have to diversions around the entire site, but will soon be able to cross between the buildings.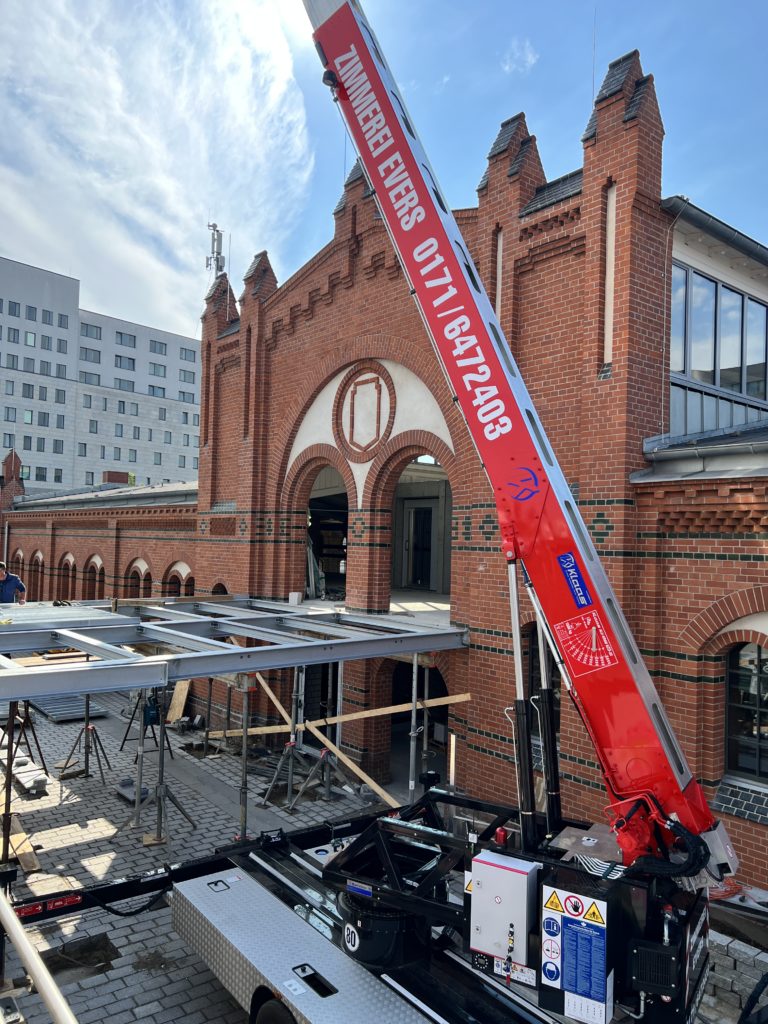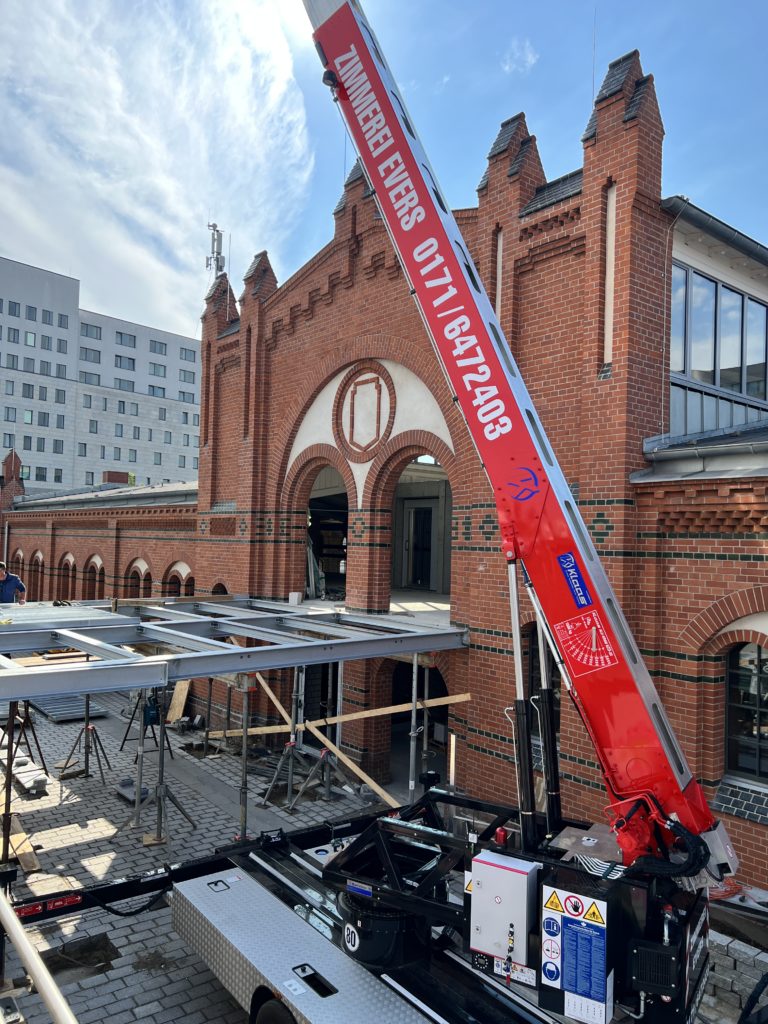 A highlight of the last few weeks was the delivery and installation of a custom-made staircase for the tenant AWIN, which leads to the roof terrace of the intermediate building of the old halls. On a Tuesday in May, the staircase, which was manufactured in Poland and weighed in at 9 tonnes, was delivered and lifted by crane from Otto-Ostrowski-Str. over the adjacent hall around noon and fitted into place with millimetre precision.
Wir halten Sie in den nächsten Monaten über die weiteren Fortschritte auf dem Laufenden.