Communication connects, and every single dialog creates a new foundation. That's why we're always looking for ways to communicate with our tenants – for example, on June 28, 2022, we presented the building's app to the people who have found their new office home in the DSTRCT.Berlin: It is called More and offers both technical functions, for example for opening doors via smartphone, as well as social added value and informs, for example, about events or service offers such as massages that are available to tenants. The exchange took place online – via a video chat.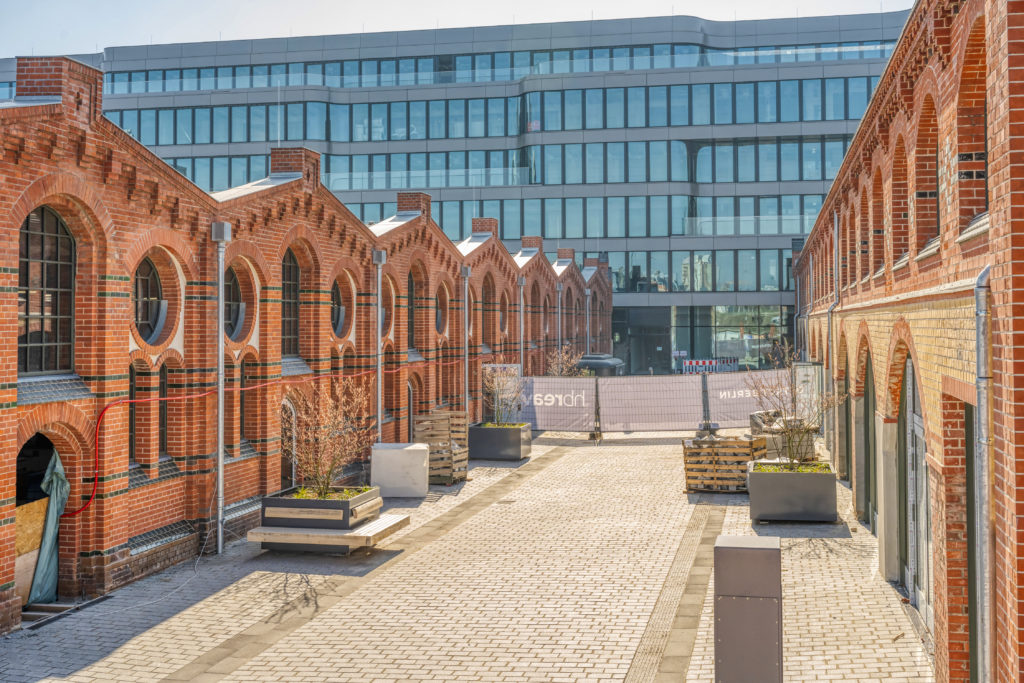 We also conducted a physical tour across the site on the same day. It offered insights from the new bicycle garage to the historic halls. The app also played a role in the tour: we again demonstrated access into the building at the property itself and referenced event offerings. "I like the idea that the app can create a community," said one tenant. "It brings us together across corporate boundaries." Last but not least, there was fresh-squeezed orange juice for every tenant who already had the app on their phone. On said June 28, there were about 400.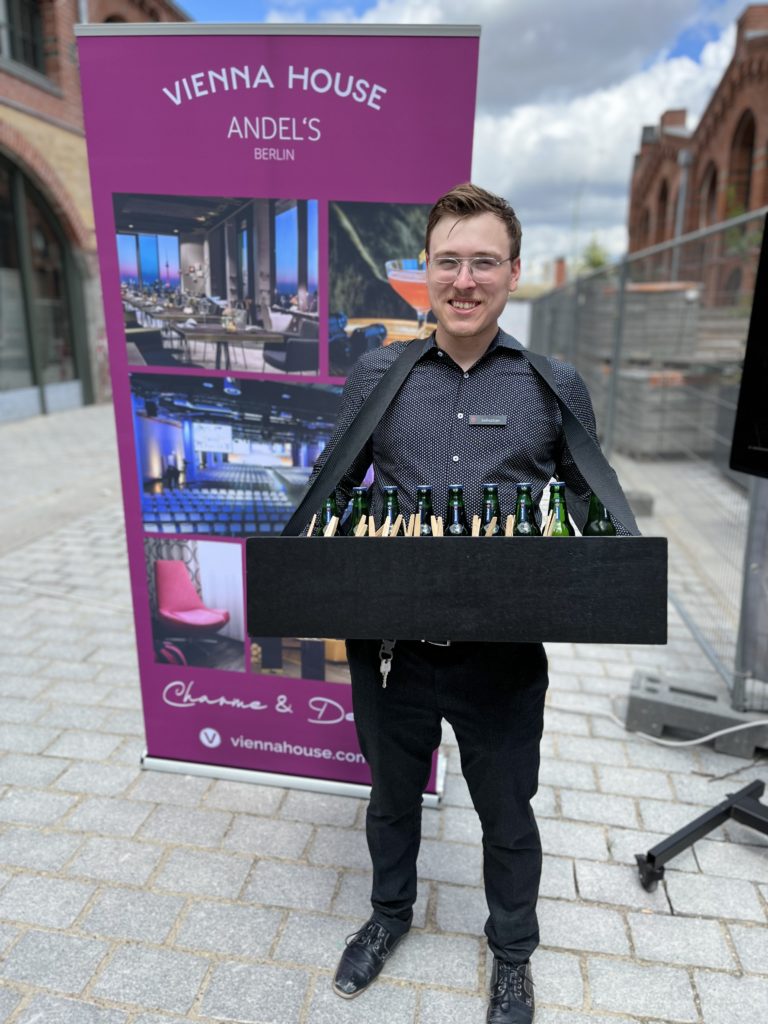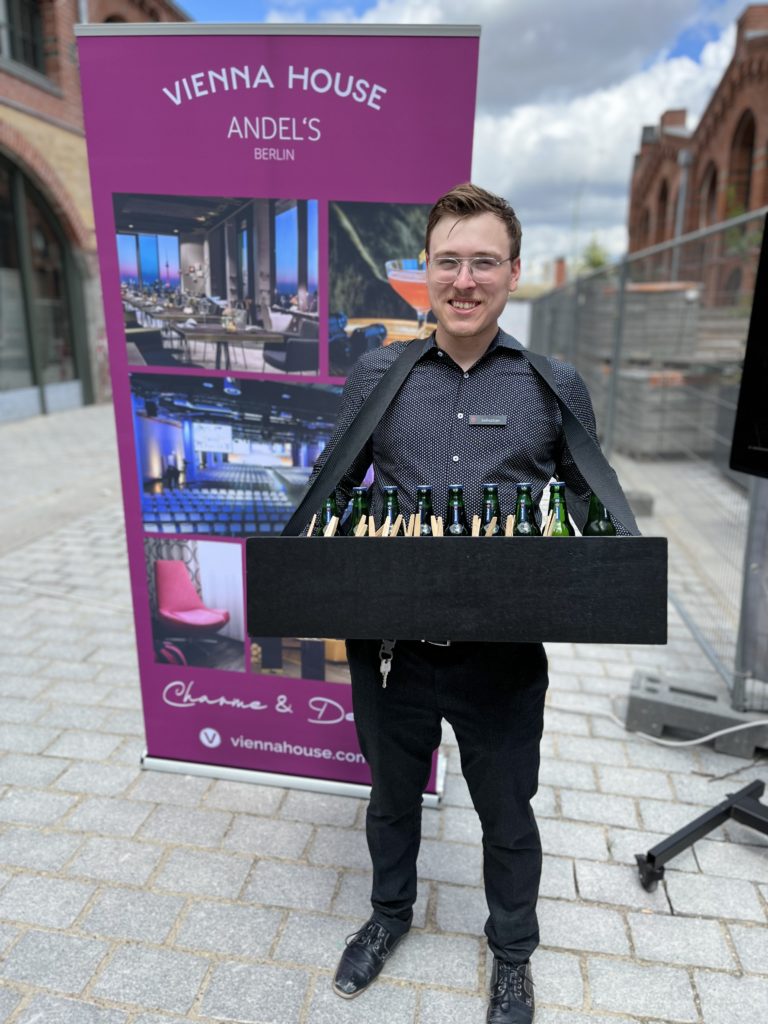 What thoughts and feelings do you actually have about the new life on the old site on Landsberger Allee? Almost 120 people expressed their opinions in personal interviews, most of whom have known the neighborhood for years. One result: the combination of refurbished halls and futuristic new building is a successful change from other office buildings for the interviewees. One man simply said, "Great idea!"
Nine out of ten passers-by and neighbors surveyed are otherwise interested in events on the DSTRCT site. Above all, they would like to see seasonal markets along the lines of an indoor market, for example with vegetarian and vegan alternatives – the desire for delicious ice cream was also expressed. And indeed, we are planning a variety of culinary offerings. In addition to the food trucks that are already available on the DSTRCT site, a cooperation with the neighboring Vienna House Andel's Berlin will start on Aug. 22, 2022, and our tenants will then benefit from delicious lunch offers. Cultural events are also desired, according to our survey: "Art exhibitions would be very cool for residents and employees," said one woman. "Young artists in particular should be encouraged," said another woman. One man would like to see moderated events on urban development.
We all gratefully accept these comments! Thank you for the openness and the exchange!