We're really pleased to announce that we've just closed a deal for approx. 3,100 sqm plot in direct proximity to our DSTRCT.Berlin, which is already completed and almost fully leased.
The acquisition follows hot on the heels of construction work starting on 27,000 sqm PLTFRM.Berlin, located in the Mediaspree submarket. And with the recent announcement of another acquisition of a plot in a prime location in Berlin, we are growing again. It cements our commitment to expand and strengthen our operations in the country.
The new acquisition adds another piece to the vision of the whole DSTRCT.Berlin project – to offer unique workspaces prepared for the future, generous public and commercial spaces – including the reconstruction of the last historic hall, which will provide a wide offer of healthy local food options for tenants and the surrounding community.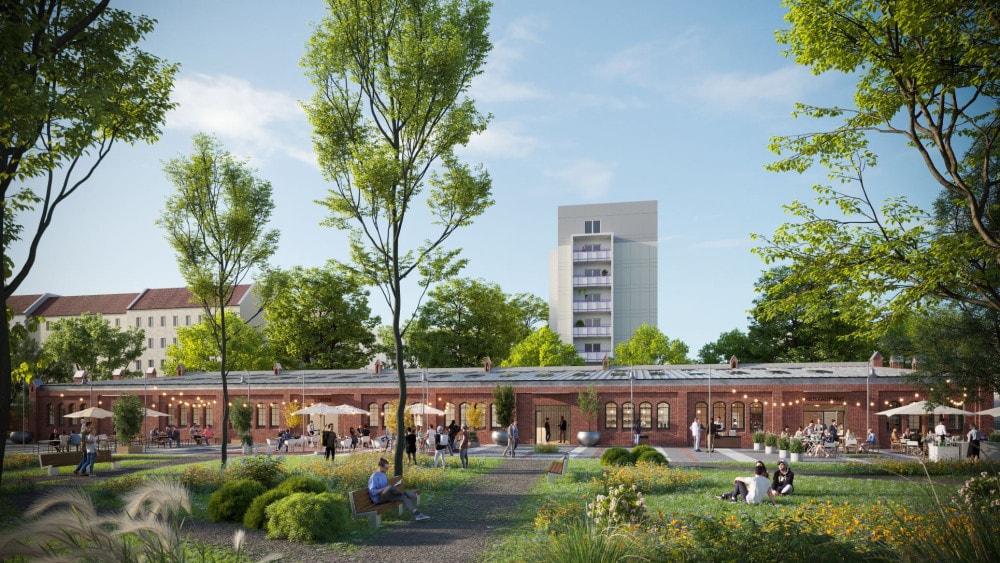 As you'd expect, the final design will follow our proven strategy of crafting sustainable, wellbeing-focused workspaces that help tenants attract and retain the best talent and enhance productivity.