Affiliate marketing company Awin is the first tenant of the historic halls in DSTRCT.Berlin. We spoke to Jeannette Reuter, Executive Assistant for the location, about the new office on Landsberger Allee.
From Berlin-Mitte to the trendy district of Friedrichshain – what was important to you when looking for a new office location?
Our old office at Potsdamer Platz was a classic corporate space: grey, white, rigid and uncreatively sterile. They were simply standard spaces without character that didn't really suit us at all. Many colleagues couldn't really identify with the space.
We then had eight new space offers that were spatially eligible. Three of them were okay, but not outstanding. Only one property had the charm and atmosphere we wanted – the historic hall at DSTRCT.Berlin.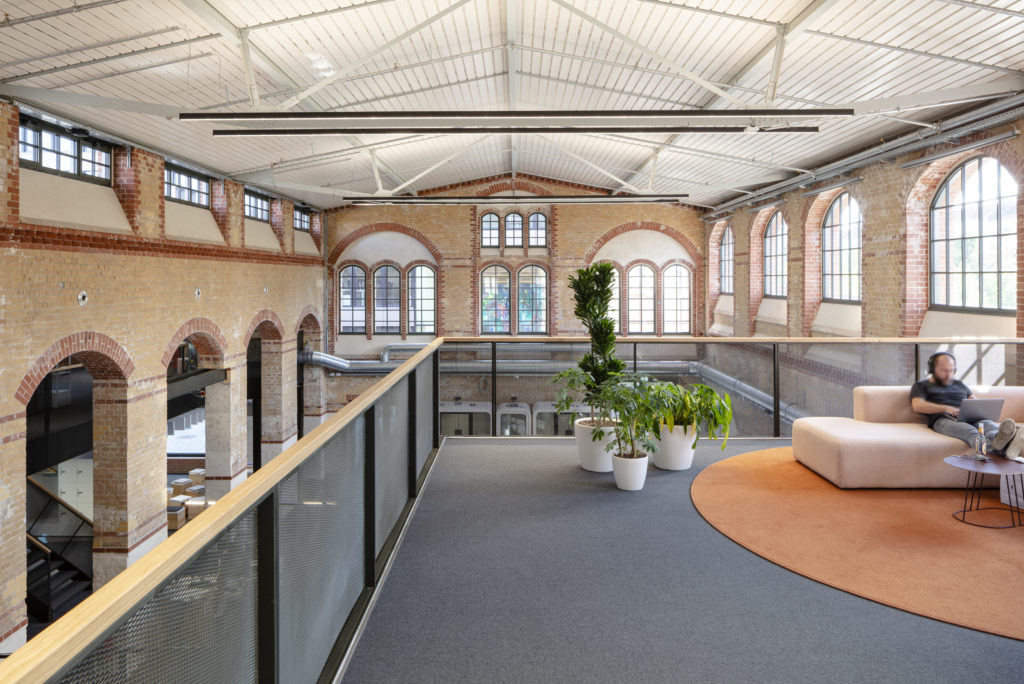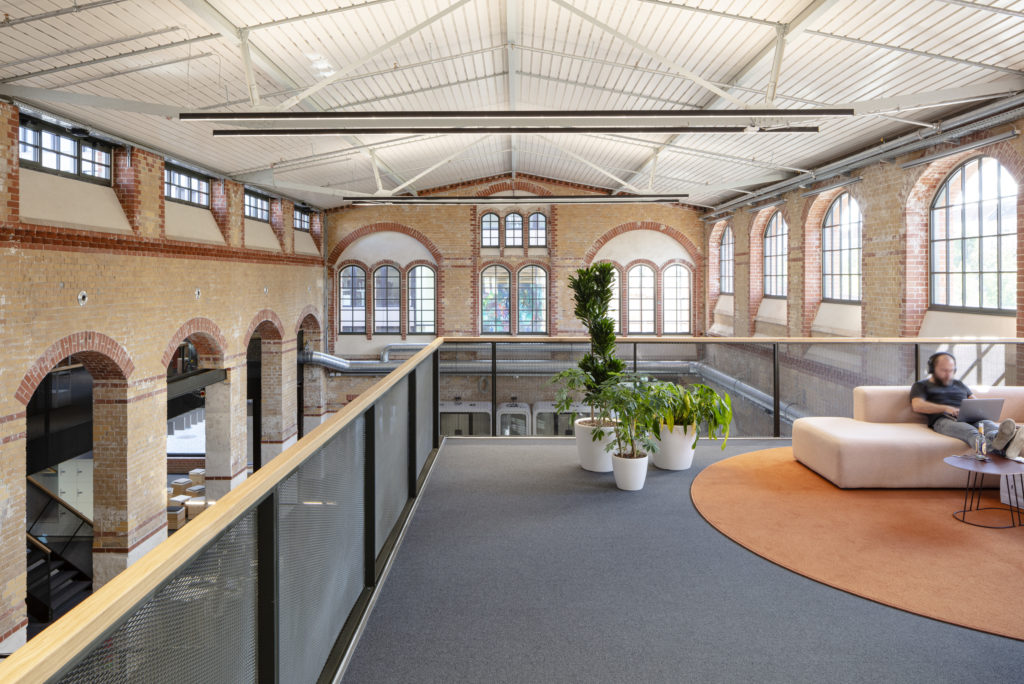 What atmosphere did you specifically want?
When I walked through the still empty halls early the other morning, I thought to myself how great it would be to have this office as a flat. That's exactly what many colleagues wanted: a workplace that's something between a living room and an office, no longer quite a start-up, but not yet dusty either. We are a young team that sees eye-to-eye with our clients and is on a first-name basis. We don't want stiff business meetings, and the old walls with the historical graffiti and the cosy sofa islands take that out. After all, you only invite people to your home with whom you are more familiar. By the way, we also have a roof terrace. Just like at home again.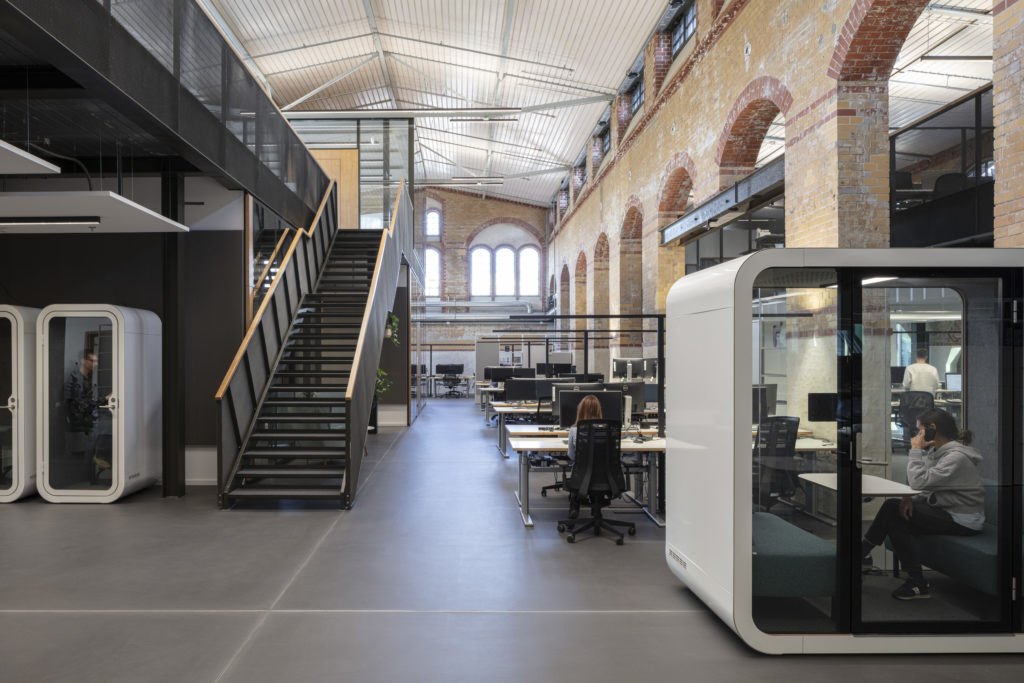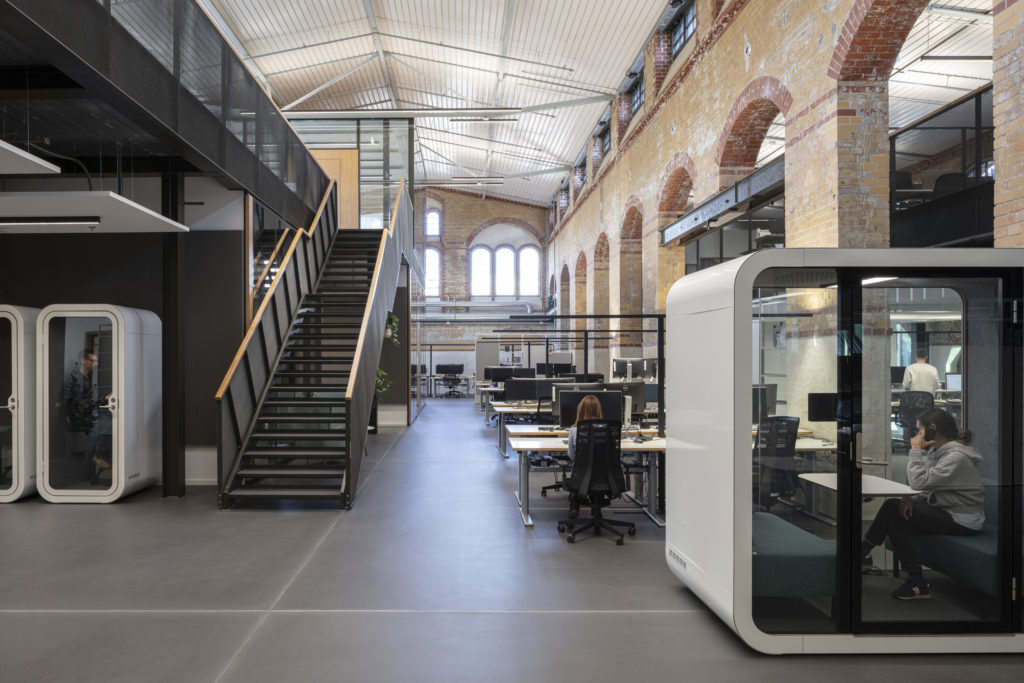 At Awin there is no compulsory attendance. Why do so many colleagues still come to the office instead of working remotely?
On the one hand, it's the excitement generated by, among other things, the ceiling height of nine metres and the aforementioned graffiti, or the comfortable furnishings with the height-adjustable tables, the ergonomic chairs or the soundproof boxes for maximum silence. That's a comfort you don't have at home. And on the other hand, we always have on-site offers such as yoga or breakfast and joint winetastings or workshops that provide additional added value. Our new office is therefore a workspace, meeting place and event location all in one. And in terms of style, it can easily compete with a fancy restaurant or a trendy bar. People from the neighbourhood have already been there and asked if you can have a drink here. It is the overall atmosphere of architecture and events that we are proud of and that attracts our colleagues to the office.
What does your space footprint look like?
We have 2,850 square metres, which is almost as much as we had in the old office. But the proportion of sensibly designed space is much larger; for example, we have significantly more and nicer collaboration areas. There are niches and "hot desks" for concentrated work. These are workplaces that colleagues can choose freely and reserve in advance.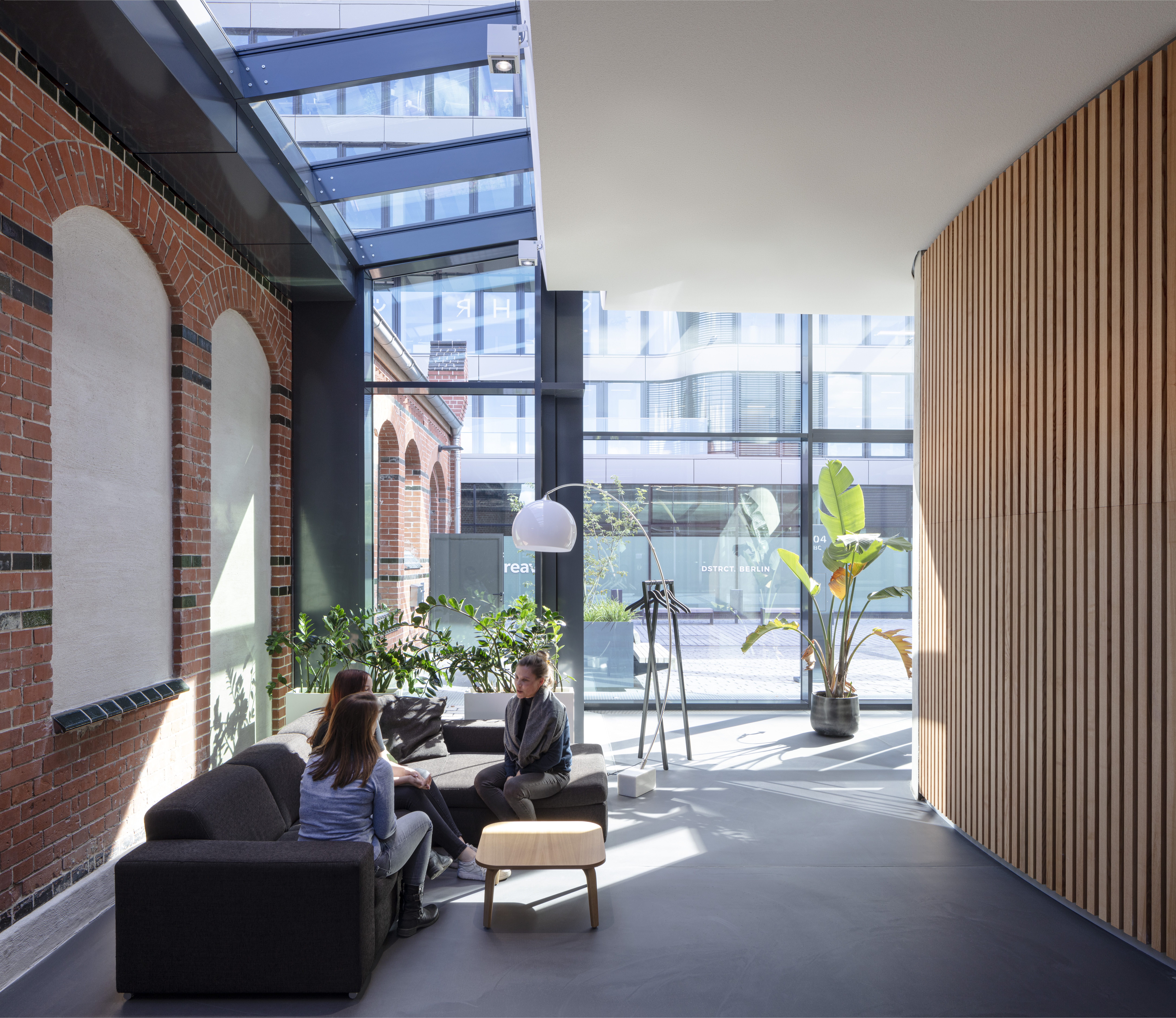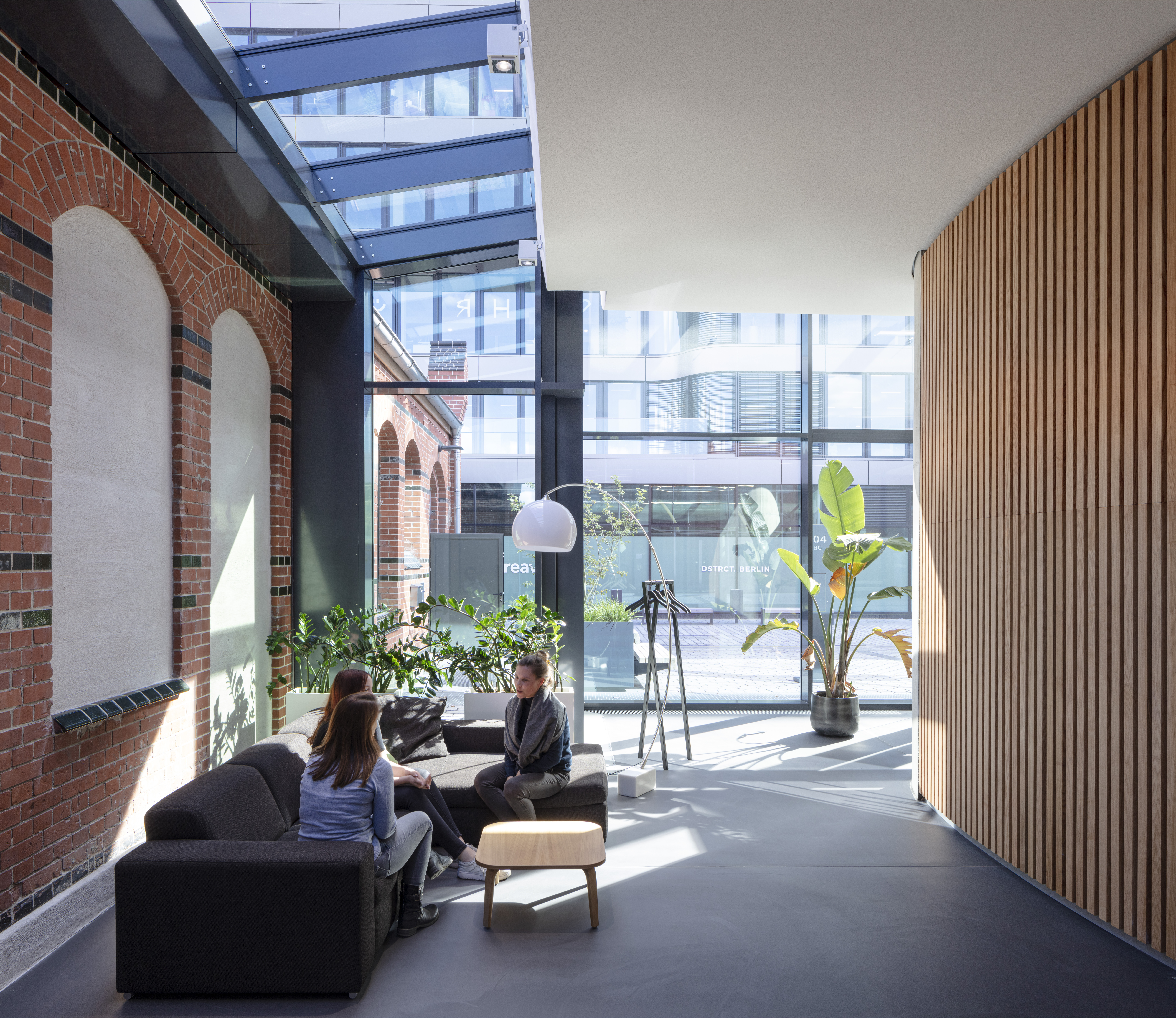 Your conclusion?
Our new office is simply typical Berlin, where the urban and the industrial shine through, the creative and the cosy, the connection to history with simultaneous modernity and openness to the future. It is a place that is so versatile that it suits everyone and anyone, and feels so at home that the most diverse types of people feel comfortable here. And for us, that is one of the most important aspects of a shared workplace.