We are happy to invite you to join us for our WELCOME event. We have something prepared for young and old, so bring the whole family. You can also pedal and raise money for a good cause. Look forward to lots of fun, great treats and exclusive guided tours on our premises.
16th March 2023 | 17 – 20 o´clock
OTTO-OSTROWSKI-STRASSE 5 | 10249 BERLIN I "BOULEVARD" AT DSTRCT.BERLIN I S-BHF. LANDSBERGER ALLEE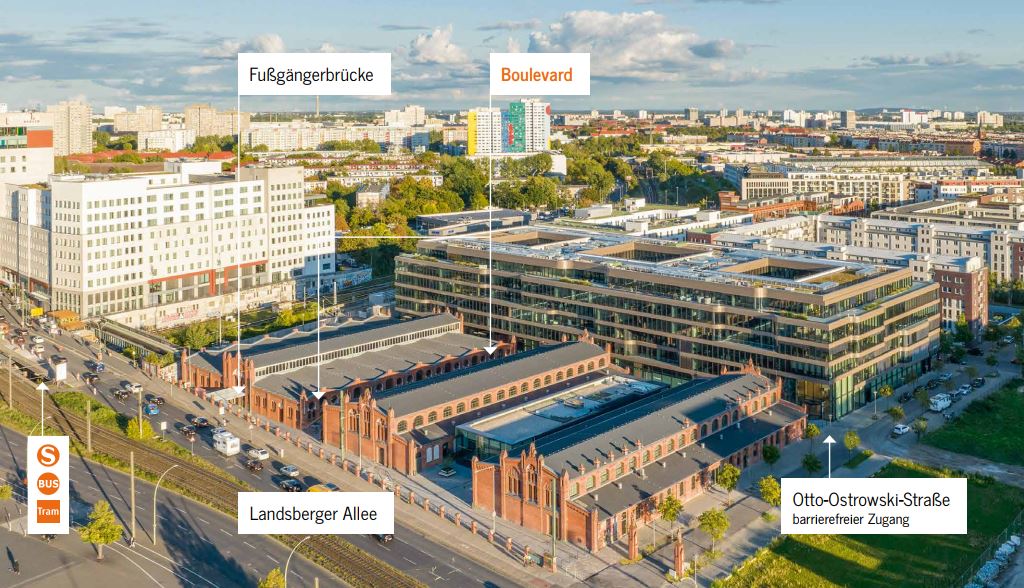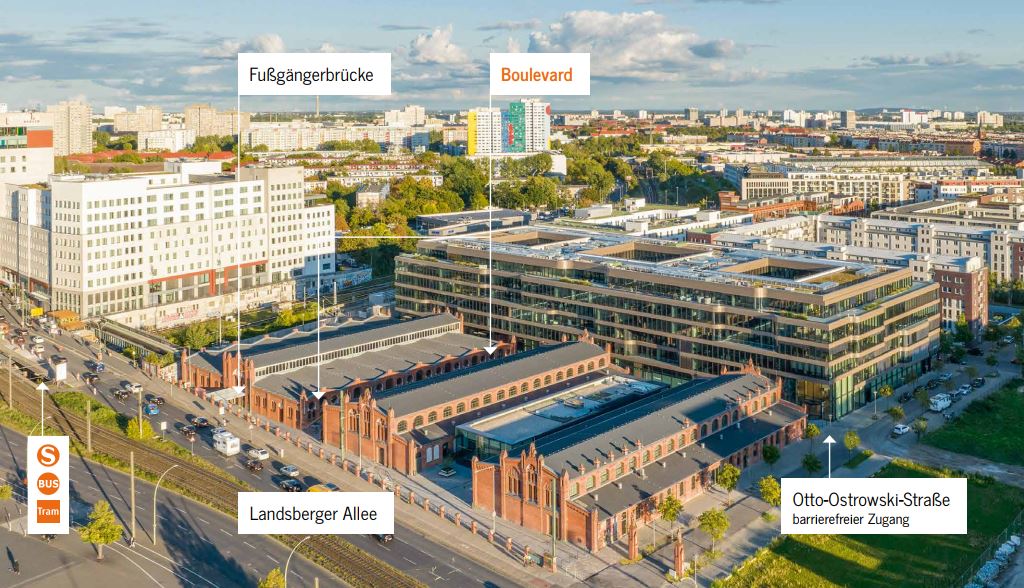 🍽 Food Trucks
☕ Coffee bar
🙌 Donation bike
🎶 Live music
📸 Photobus
🎈 Games
🧗‍♂️ Climbingwall
Guided tours (registration on site):
5:00 pm – guided tour through the office spaces in the historic halls (approx. 20-30 minutes)
5:15 pm – guided tour with focus on history of the area "Central Vieh- und Schlachthof" (approx. 1 hour)
Donation bike:
Pedal your way to help raise funds for the support association (Förderverein) of Tesla-Gemeinschaftsschule here in the neighbourhood.
Lottery:
Participation via coupon on the event flyer. Drawing of a voucher worth 50 euros from Escape Berlin. The draw will take place on site at the event at 6:30 pm.