HB Reavis, the international workspace provider, recently let over 840 square metres in its first German project DSTRCT.Berlin to two companies. The new building in the quarter is thus almost fully let.
The first tenant is Cerberus Holding GmbH, an advertising film production company, which has signed a long-term lease with HB Reavis for around 400 square metres of office space and roof terrace on the fifth floor of the new building. When it moves in during the fourth quarter of 2023, the company will also make use of the mobility services offered by the quarter and is renting various parking spaces for this purpose.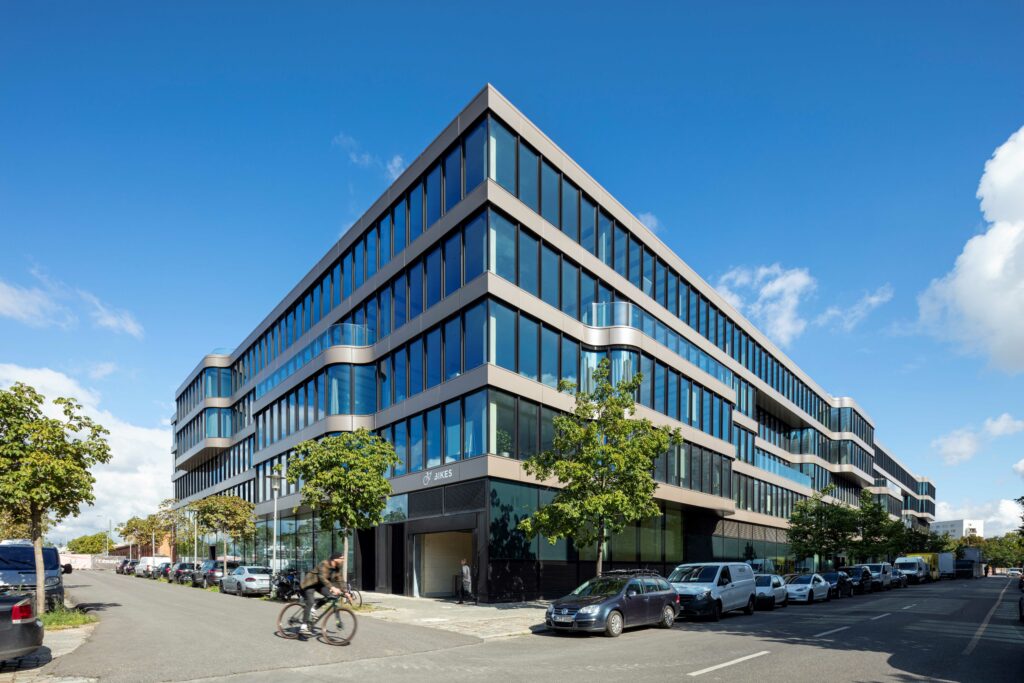 The space on the ground floor of the new building will be occupied by a restaurateur in the first quarter of 2024, who will open a restaurant with an Asian concept on around 440 square metres. The contract for the space is long-term and completes the concept of the quarter, which is designed to increase the productivity and well-being of the tenants. COMFORT Berlin GmbH acted as the advising broker.
Of the historic halls, one is currently still available with around 1,700 square metres of office space.