For a change of pace, students from ESPI Paris visited Berlin and toured DSTRCT.Berlin together with the Fresenius Fachhochschule für Business & Media.
During our guided tour, the 20 students had the opportunity to get a first-hand look at everything DSTRCT.Berlin stands for and learn exciting details about the development steps directly from the project management.
DSTRCT.Berlin's mobility concept is based on multiple commuting options. A flexible concept is secured by a clever combination of a car and bicycle garage, as well as a central connection to the public transport.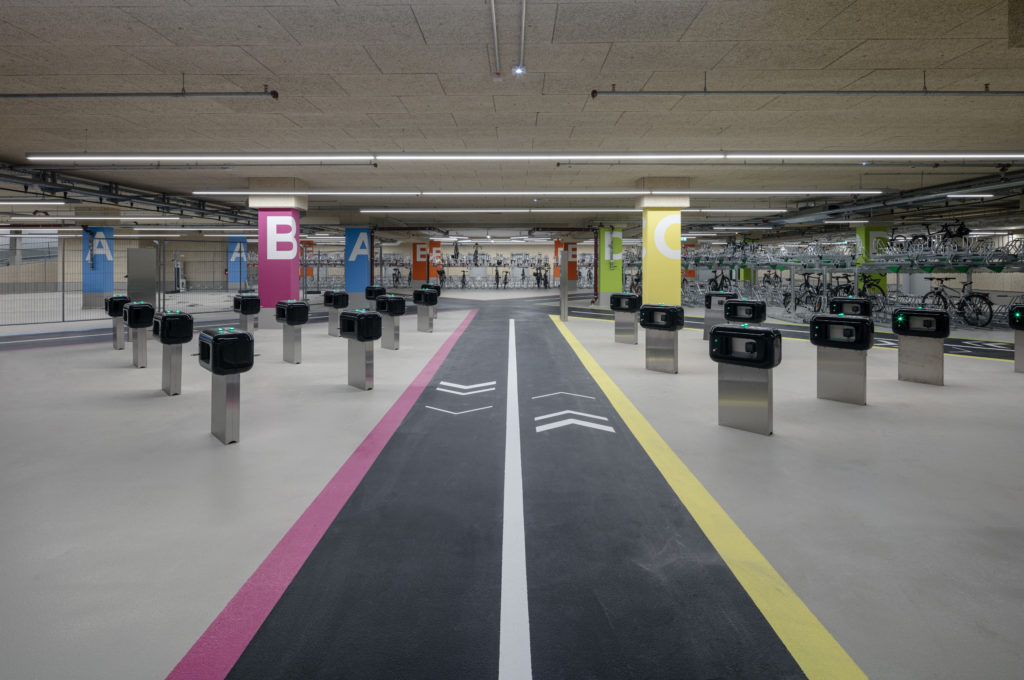 Active design, a concept that promotes physical activity in the development of a property, was particularly important during the development of DSTRCT.Berlin. Thanks to the specially developed 832 parking spaces, showers, lockers and changing rooms, the bike garage meets exactly these requirements. Comfort, flexibility and wellbeing are directly accessible to everyone. The Real Estate students were able to take an exclusive look at these special features.
The tour was rounded off with a look inside one of the historic halls of the former slaughterhouse. The conversion of the old, historically valuable halls is part of the overall concept within DSTRCT.Berlin and was a special highlight.