In September, the Open Monument Day took place all over Germany. We took this as an opportunity to show an exhibition in one of the former slaughterhouse halls of the DSTRCT.Berlin and to offer guided tours of the grounds of "Alter Schlachthof" on the weekend.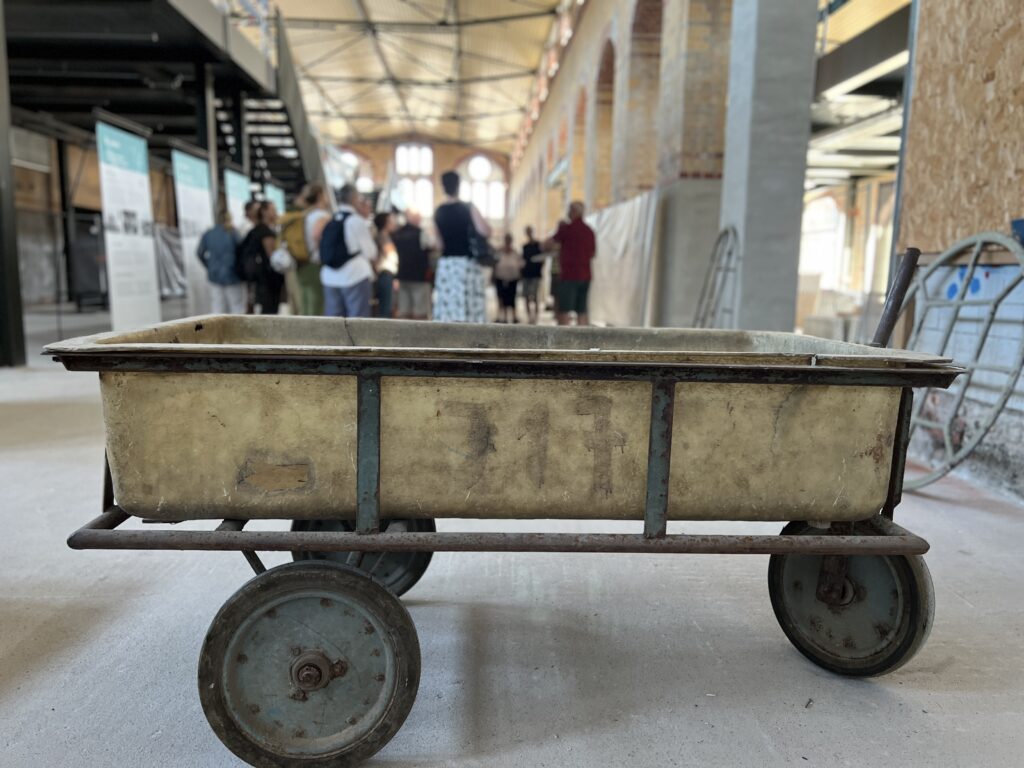 Before the weekend, we celebrated the opening of the exhibition with guests from the former Eldenaer Straße urban development company. The company is celebrating its 30th anniversary this year. Together with former employees, we equipped the exhibition with facts and historical elements from the halls.
Among other things, the exhibition dealt with the topics "original building and historical use", "settlement and conversion after reunification" and "compatibility of monument protection and modern use".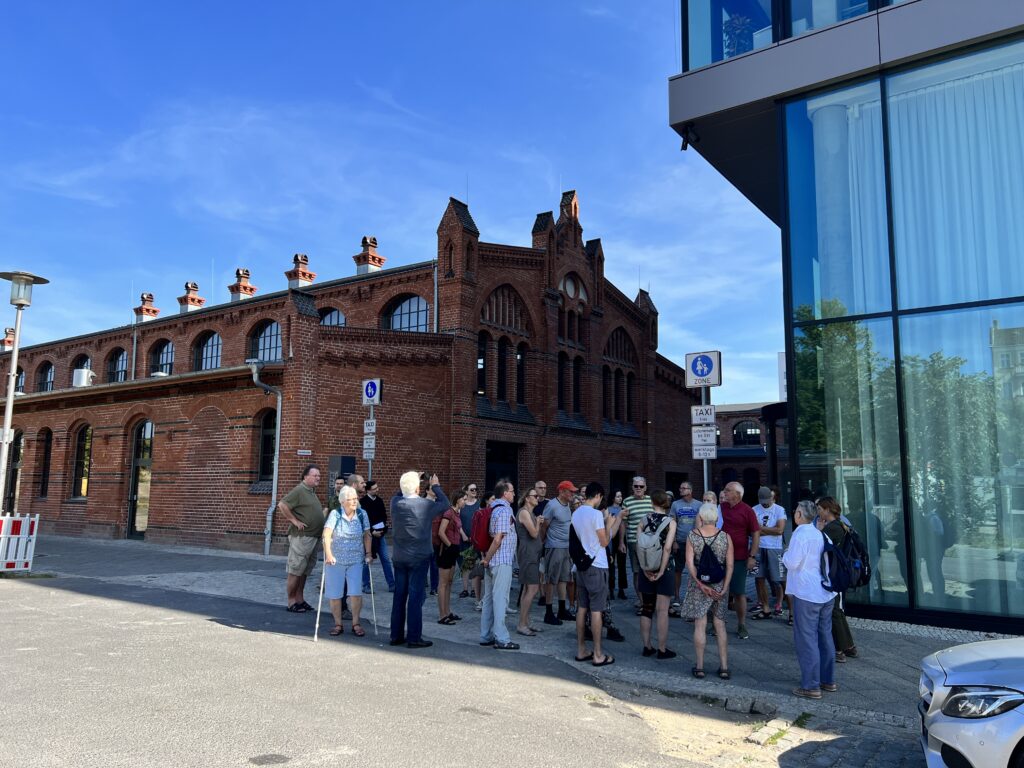 On Saturday, the historic hall with the exhibition was opened to all visitors. During the day, we offered two tours of the historical area of the old slaughterhouse, which were very popular. More than 30 participants each learned a lot about the history of the site, background information and anecdotes from Mr. Hans-Jörg Schmidt. The visitors, among whom were also a lot of local residents, asked many interested questions. The basic tenor was a lot of joy about taking a look at the revitalised hall.
All in all, we were able to welcome about 150 guests and visitors to the DSTRCT.Berlin during these days.