Art in the office? If you have it, it's somewhere on some office wall, above some desk, but do people notice it at all? What effect does this art have on the people in the office?
The DSTRCT.Berlin, among other places, shows that it can be quite effective. Jeannette Reuter from the affiliate marketing company Awin, which is based there, refers to historical graffiti on the listed office walls: It helps to take the stiffness out of business meetings.
HB Reavis as the developer, when the renovation of the old halls at DSTRCT.Berlin was pending, wanted to preserve the graffiti that had spread over the years of vacancy. And the Denkmalschutz, as the official body, agreed to a partial preservation: There is a contemporary cultural value in this graffiti that underlines the quality of the spaces. The tenants would recognise the difference between graffiti applied later and the authentic one chosen here, which is connected to the building's history.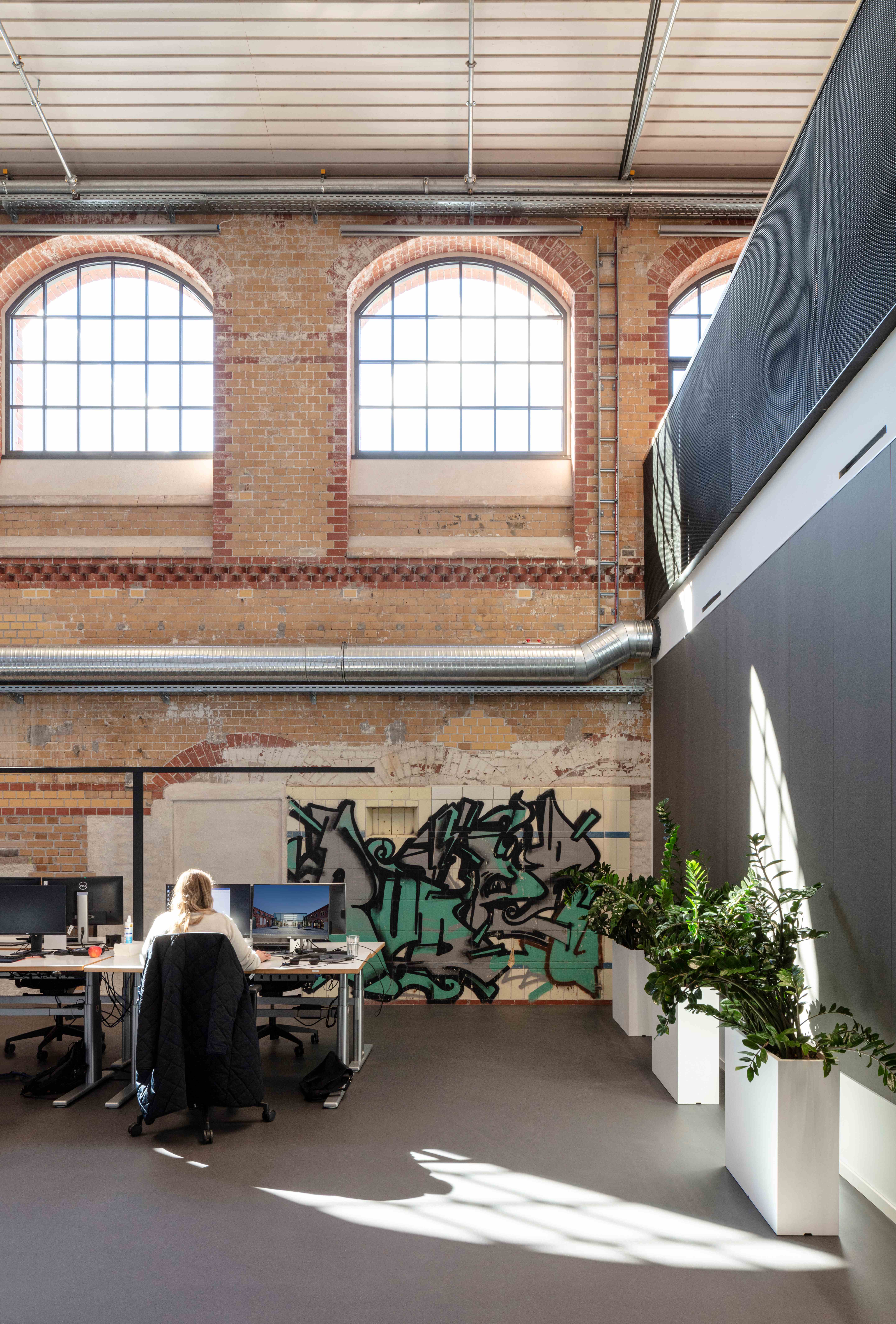 Inspirational and moving experience
And of course, new art can also make a big difference: The company Strato, which is also located in the DSTRCT.Berlin, enjoys a work by the artist Christian Awe – it is a painting with the imposing size of 4×5 metres. In addition to the size and, of course, the artistic quality, another point is decisive for the effect there: the optimal lighting. It is about the best possible effect on the viewer – without shadows or distortion of the colours. The lighting effect should also unfold in particular during the transition from night to day, i.e. in the morning hours at the beginning of the work. The artwork as a source of inspiration in the early morning.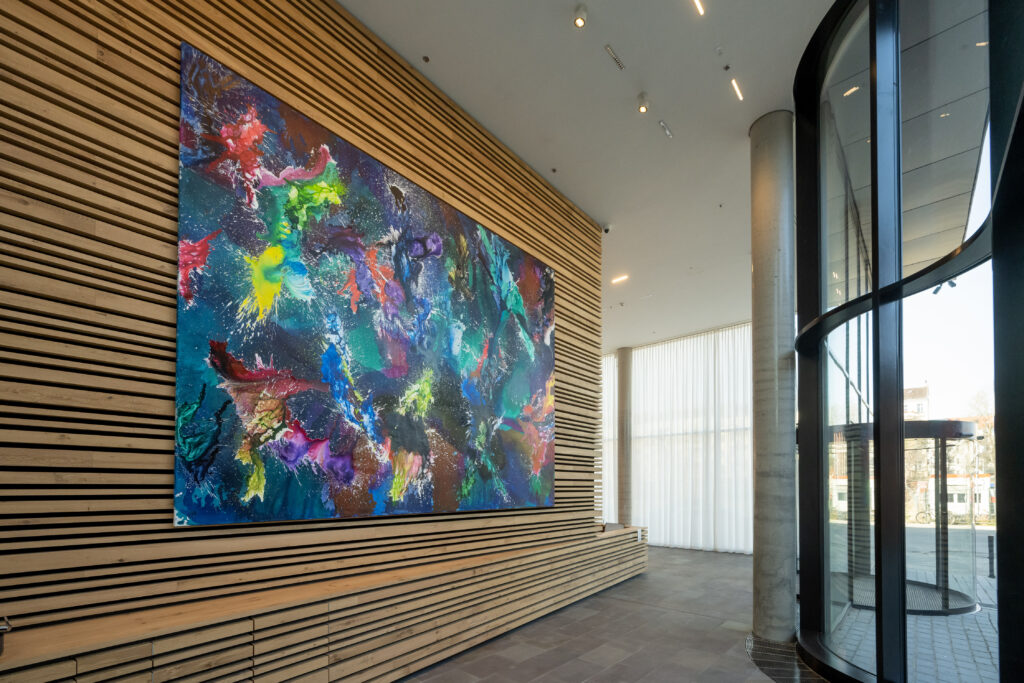 All in all, art in the workplace can create a feeling that offices can readily tolerate. Art can be an aesthetically moving experience. As long as it is not "incidental" art that somehow becomes a loveless and indiscriminate part of the office.