We've agreed a deal that will see e-commerce furniture brand, home24 SE, take more than 13,000 sq m in the DSTRCT.Berlin project.
home24 expects their new office to support 600 people, with over 1000 sq m of terraces, and cycling facilities including 250 cycle spaces, changing rooms, and showers, alongside other wellbeing features to enhance health and productivity, such as such as a green inner courtyard with access to fresh air and a lot of natural light. The nearby DSTRCT.Market, placed in one of the historic halls, will provide a wide range of healthy and fresh food. Employees can also boost their creativity by enjoying the local art that will be installed in the lobbies.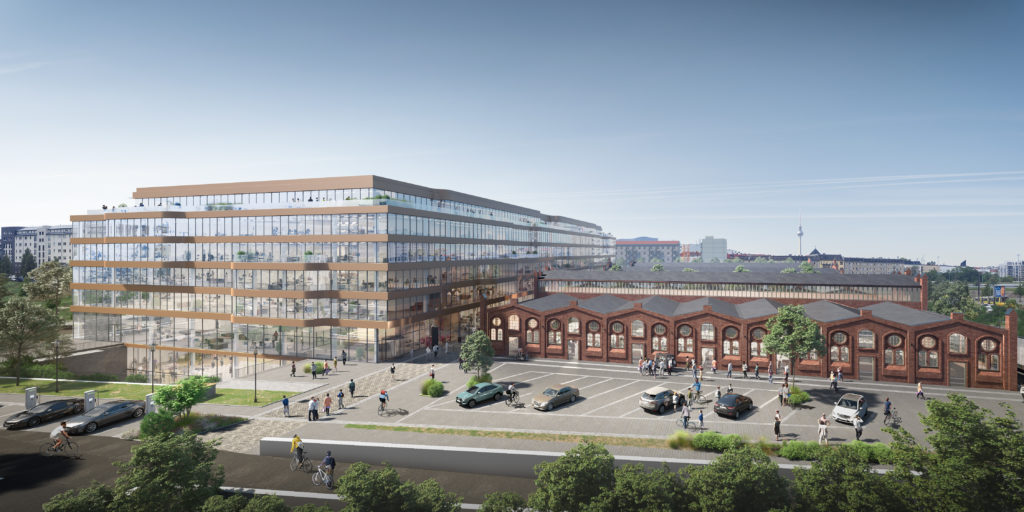 They won't have to travel far to see their products in person either – one of their stores is next door, and visible from the new office.
The space will be designed by our workspace advisory team, Origameo, who will work closely with home24 to analyse department and individual needs before creating the best possible workspace.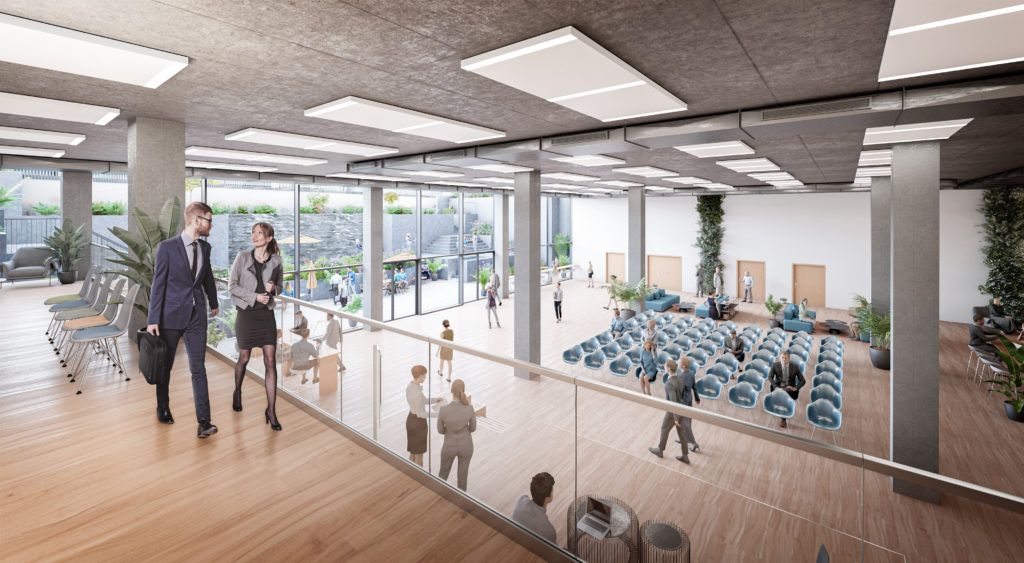 DSTRCT.Berlin's mix of heritage and new buildings will feature new office and conference spaces, as well as attractive indoor and outdoor dining facilities. After achieving WELL pre-certification at Gold level and WiredScore Platinum certification, it's set to quickly become a buzzing professional and social hub for Berlin's Prenzlauer Berg district.
The contract is for around a third of DSTRCT.Berlin's new building, of which ¾ are now leased after STRATO and IONOS recently took almost 15,000 sq m of the building with the planned hand-over to the first tenant at the end of summer this year.