The first tenants have already moved into the DSTRCT. Wellbeing is one of our central themes – including the topic of nutrition. To ensure catering, food trucks have been available regularly for the employees and the neighbourhood for a few weeks now.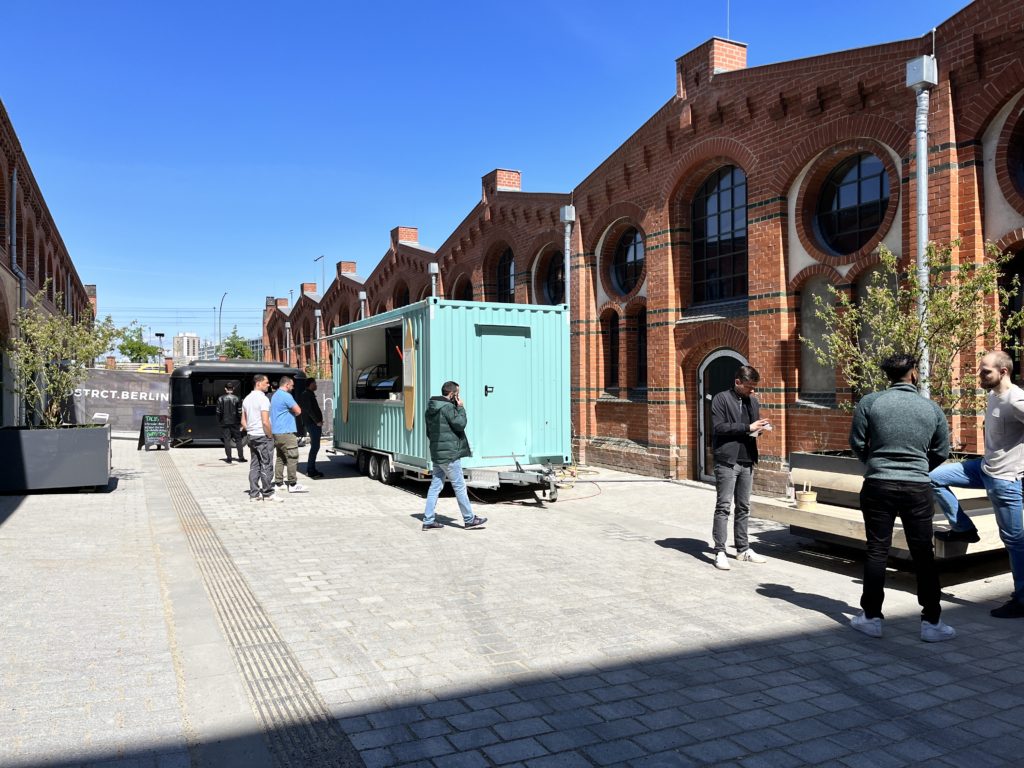 Mexican Streetfood
At lunchtime, specialities from the Mexcian Food area of "Las Chilangas" can be purchased on the DSTRCT.Berlin grounds. Here you can get delicious tacos, burritos or quesadillas in meat or vegetarian alternatives. The current weekly menu can be viewed online on Facebook or Instagram.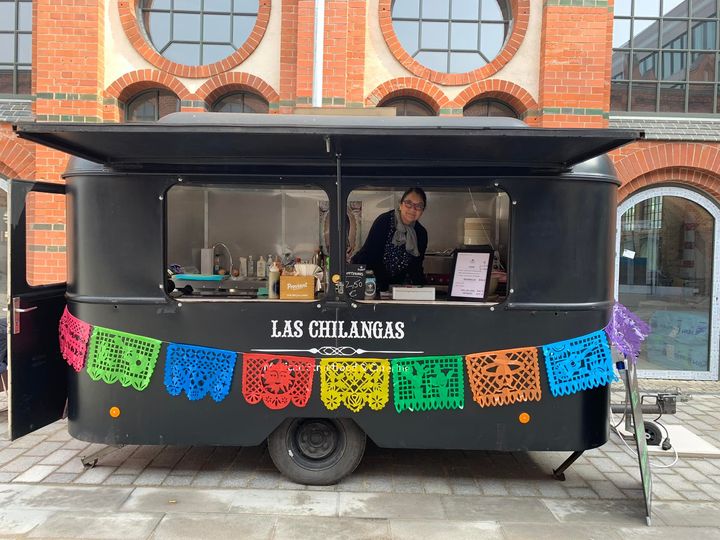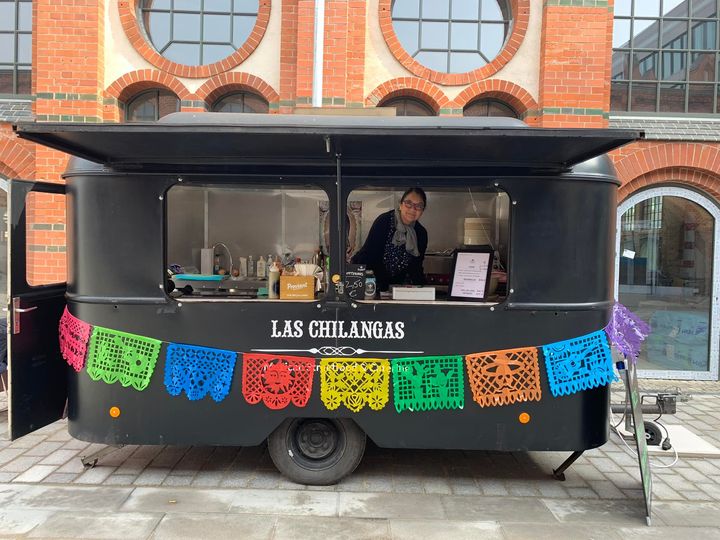 Bowls, Bowls, Bowls
As a culinary alternative, there is the "Fusion Bowls Catering" – here you can get drinks and food with a Californian feeling. With fresh smoothies and a delicious coffee, you can choose between freshly prepared bagels, bowls or burgers. Here, too, there are various toppings to choose from: Pulled beef, chicken, salmon, tofu or avocado. Updates on the current menu and opening hours are posted on social media at Facebook and Instagram.
Here is the location on our grounds once again for all to see: