Our joint tenant and neighborhood event "Welcome DSTRCT.Berlin" was a great success! – Thank you very much for the great participation.
Along with the first rays of sunshine, we welcomed the DSTRCT.Berlin tenants to our boulevard starting at 11am, offering various games and a wide range of food options. No matter if throwing cans, climbing or tasting cheese Spätzle, we had enough to offer for everyone.
The doors of the historic hall were open to everyone, allowing visitors to enjoy the authentic atmosphere of the hall to the fullest with treats and coffee specials provided by König Koffein.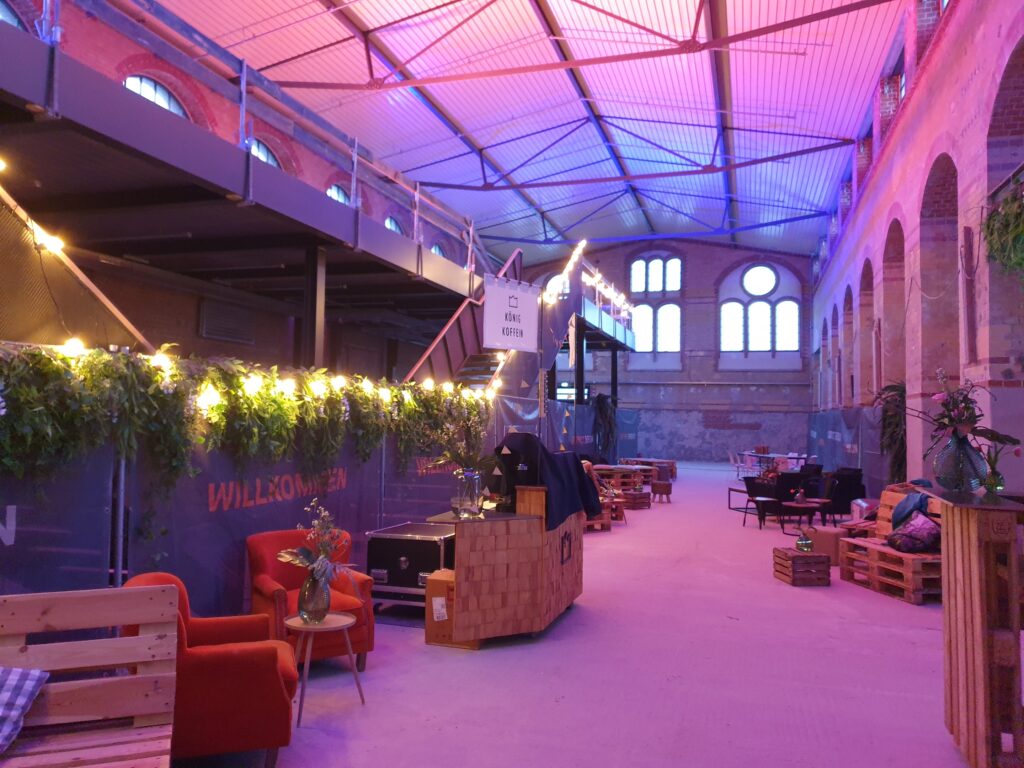 In addition, the event not only provided a particularly fun time, but also the chance to participate actively in a good cause. Everyone could pedal on the fundraising bike and collect donations for the support association (Förderverein) of the Tesla-Gemeinschaftsschule.
In the evening we could enjoy the countless visitors of the neighborhood. Everyone, big or small, old or young, could get to know us and DSTRCT.Berlin better through live music by the band, guided tours through the premises of our tenant AWIN and a historical tour of the site.