It wasn't such a long time ago when we, at HB Reavis, started the preparation works at Alter Schlachthof. In fact, it has only been six months and there is already so much thrilling news to put out there.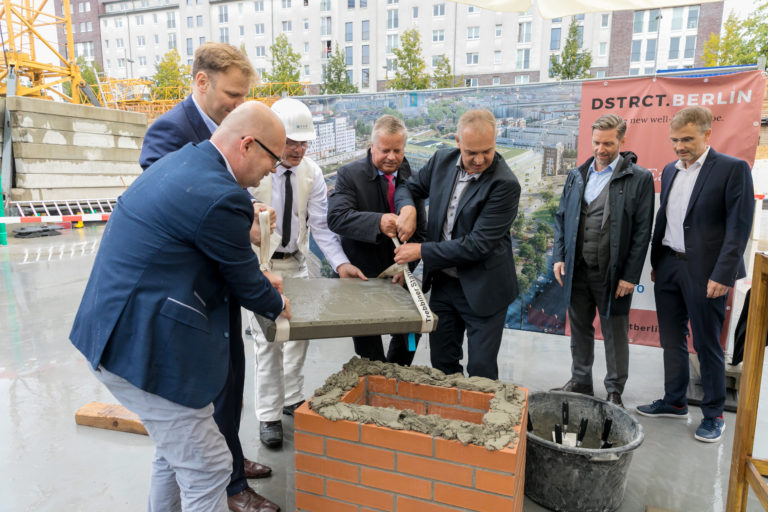 Today, the first cornerstone for the construction was laid. Our aim is to both revitalise the historical buildings so they can host a variety of cultural events and culinary options and build a new office edifice to enliven the area with buzzing business life. Together, our concept Work. Eat. Meet. will connect the local and emerging communities so they can experience the new character of the transformed area.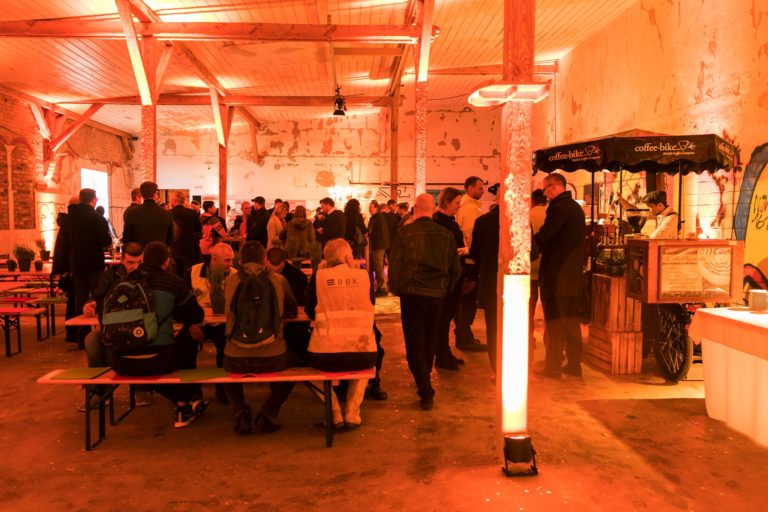 Good news travels fast and it also attracted the attention of companies. The first enterprises, Strato AG and 1&1 Ionos, with almost 550 people will enjoy their new well-being workspaces at our DSTRTC.Berlin with great accessibility for bike commuters and easy access to public transport. Bike enthusiasts will benefit from over 700 lockers and comfortable changing facilities to improve their sport experience.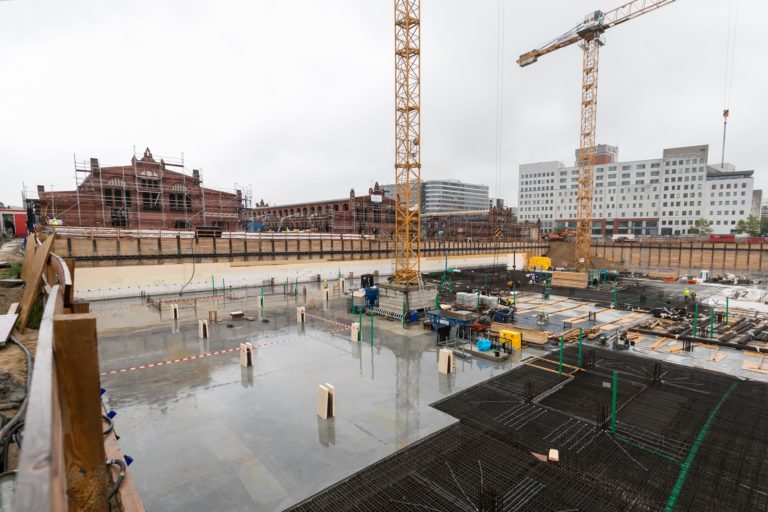 At HB Reavis, we care about the people using our buildings every day. To accommodate their well-being and productivity, we aspire for WELL Certification. WELL Certification covers multiple areas of technical equipment and the materials used for buildings, leading to increased enjoyment in everyday use.
It's exciting that DSTRCT.Berlin has successfully passed the WELL precertification process. By doing it, we have created a solid base for reaching the full certification of the WELL Building Standard (Gold), DGNB (Gold) and WiredScore (Platinum).
(part of press release by HB Reavis)