The global affiliate marketing network AWIN finds a new home at DSTRCT.Berlin. This makes AWIN the first company to move into the beautiful historic old halls of almost 2,900 sqm. They are planning to move in around March/ April 2022.
The restored, historic old halls at DSTRCT offer a unique working atmosphere. Nine-metre high ceilings, flooded with natural light, exposed brick walls and decorated with distinctive graffiti art create a very special environment. The rental space also includes a glass structure between two historic halls with a roof terrace measuring over 150 sqm. AWIN, a media company with a twenty-year history of innovative technologies and valuable data insights, cares deeply about the wellbeing of its employees. So different work areas will be optimally designed for different tasks. There are also numerous access points to outdoor areas and relaxation zones, such as the roof terrace, as well as a healthy catering options around.
Offices that keep up with AWIN's identity
AWIN is part of a network that generated over €12 billion in revenue for advertisers last year. As a company that achieves such impressive results and always implements the most innovative solutions, AWIN felt it was time to approach their current office situation in the same way. Leaving their outgrown workplace to enjoy all the benefits of DSTRCT.Berlin's modern and creative spaces, and adapting their corporate DNA to the workplace. Being innovative in terms of traditional business principles is also reflected in the design of their new offices.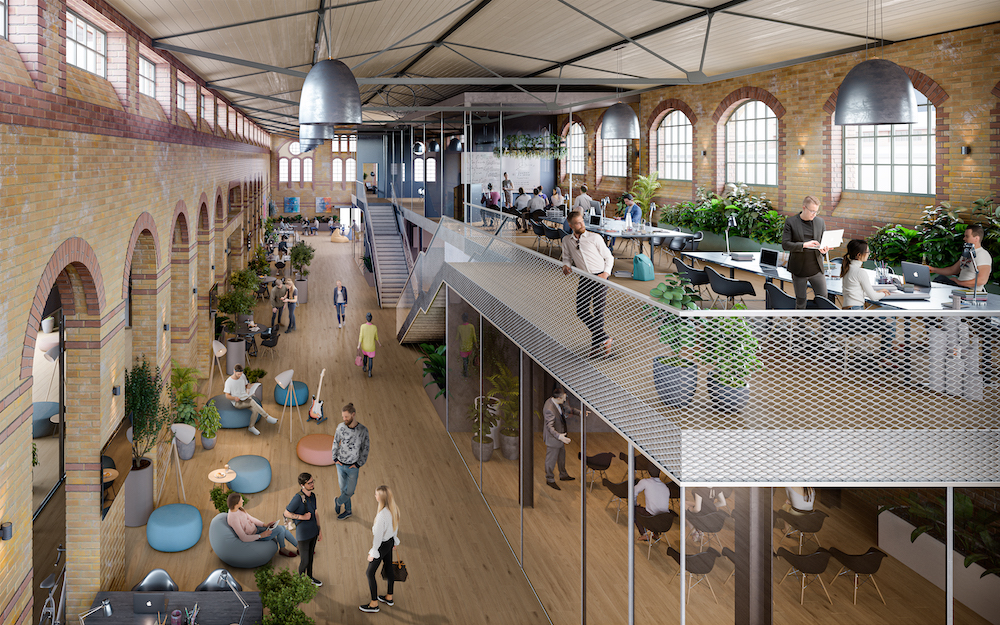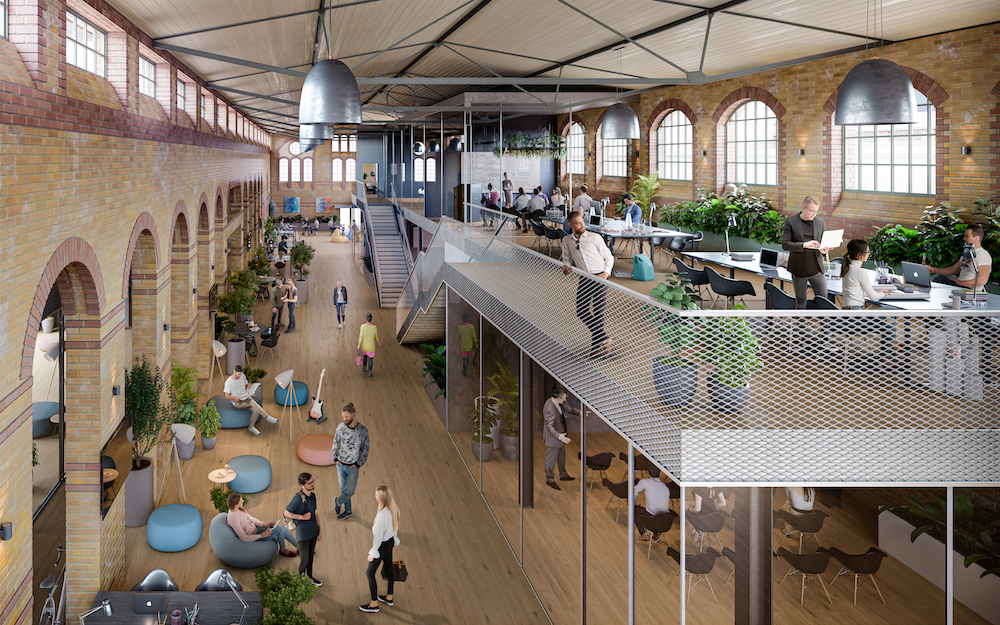 Sustainable customer growth and an activating working environment
The missions of both companies are also similar. Both AWIN and we as HB Reavis, the project developers of DSTRCT.Berlin, focus on sustainable customer growth and responsible day-to-day business. Among other things, the AWIN location in the German capital will offer 30 bicycle parking spaces in case employees decide to come to work by bike instead of by car.
Currently, only one other historic office hall is vacant at DSTRCT.Berlin. It is located directly next door and is approx. 1,700 sqm in size.