DSTRCT.Berlin has its first tenant! STRATO's new 14,000 sq m space combines teams that were once spread across two locations, and meets their high ambitions for both sustainability and wellbeing.
STRATO was attracted to DSTRCT.Berlin's many productivity and wellbeing features, and will enjoy a variety of different spaces for work, collaboration, and relaxation.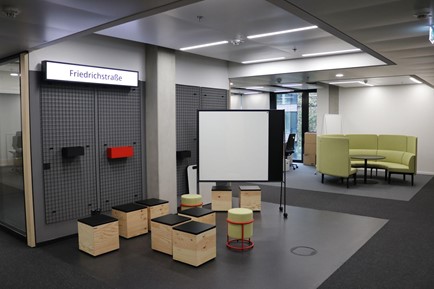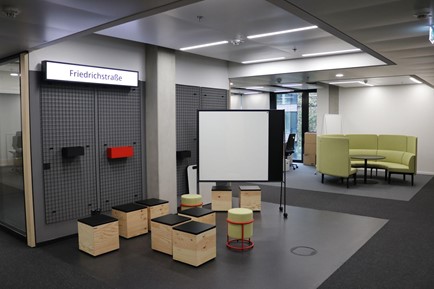 We're very similarly-minded businesses, as STRATO shares our passion for modern, sustainable, and wellbeing-focused working environments. The workspace's lighting concepts will support employee biorhythms, and walkways between different areas are designed to encourage movement. An atrium and the separate roof terrace are green oases that will make their everyday working life even more pleasant too.
DSTRCT.Berlin's mix of heritage sites and new buildings will feature new office and conference spaces, as well as attractive indoor and outdoor dining facilities. After achieving WELL pre-certification at Gold level and WiredScore Platinum certification, it's set to quickly become a buzzing professional and social hub for Berlin's Prenzlauer Berg district. 
Read the full press release here.