Our Head of Leasing, Matthias Goßmann, spoke to Handelsimmobilien Heute about today's gastronomy. The core and summary of the conversation is that retail and gastronomy have already merged since merged in many places for a long time. And at DSTRCT.Berlin retail and gastronomy will also go happily hand in hand in the future in the spacious DSTRCT.market hall.
Because gastronomy has no longer been a side effect, but an integral factor for retail and thus also for properties and locations with a retail component. However, the requirements are changing: With the pandemic, some trends that were also visible before are likely to increase. One of these is the increasing sense of social function, which – in addition to the benefits for the respective property – also takes greater account of and integrates the neighbourhood. The keyword is: being a host. Bringing people and neighbourhoods together. This is increasingly about giving something back in a trustworthy and authentic way.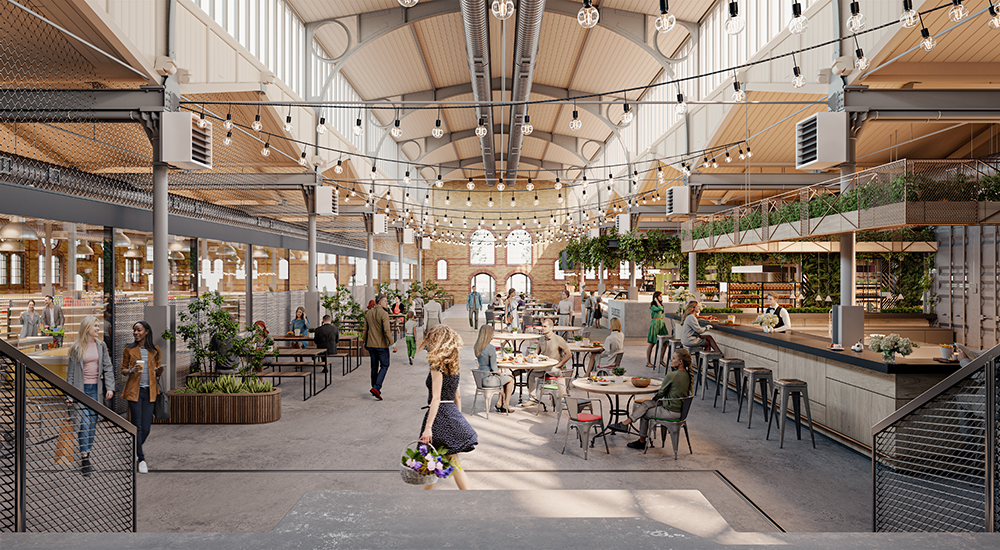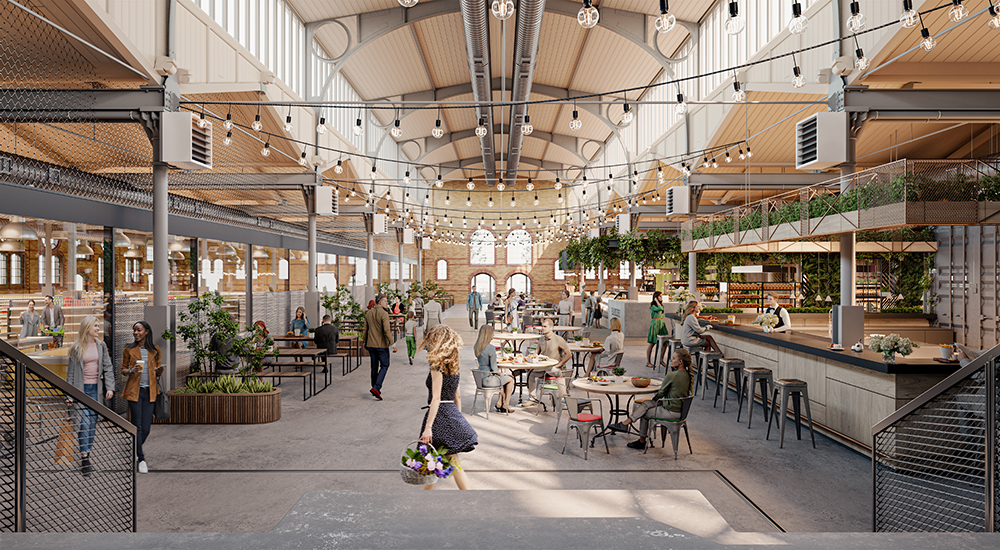 This is achieved, for example, through a better understanding of food and beverages. The EHI has observed: The health-related crisis is strengthening the trend towards organic food. The regionality of the goods is also playing an increasingly important role: Where do the ingredients and dishes come from? Are the delivery routes traceable? Is everything fair trade?
There is a growing desire to do something good for one's own health – and also for the people involved in the creation of a dish. Or to do something against food waste. So there are more and more food sharing concepts and approaches to food rescue with networks and cooperations within a neighbourhood. Two or three years ago, cafés and small restaurants that relied on foodsharing still had to explain to their potential tenants what it was all about when looking for locations. Today that changed luckily.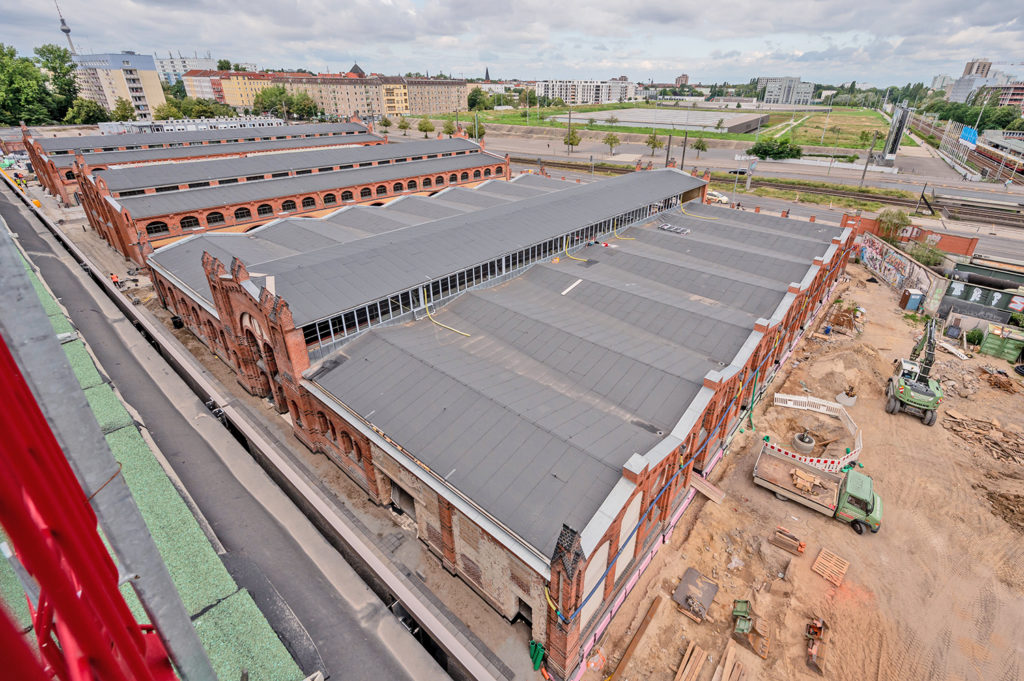 Giving something back to the neighbourhood also succeeds through an individual and inspiring feel-good atmosphere in the rooms. So the future of retail-associated gastronomy as a host also depends on interior design and the property itself: Is it all really inviting? Does it really reflect my soul as a gastronomer?
For years now, owners have been demanding that tenants submit initial design concepts early on, depending on the type of use and, of course, the visibility through the window frontage. Owners are paying more attention to how users and space interact and what signal this sends to the neighbourhood. They may even ask for the interior concept of a hairdresser's shop. It is conceivable that this trend will now intensify.
We are currently renting a historic, unique hall next to the Berlin Velodrom called DSTRCT.market. And for this nine-metre high brick beauty, we strive for a high-quality, lively market feeling from organic roasting to perhaps an unpackaged shop. In this way, we want to act sustainably and do something good for the people who work as well as live in the direct neighbourhood. We want to be hosts.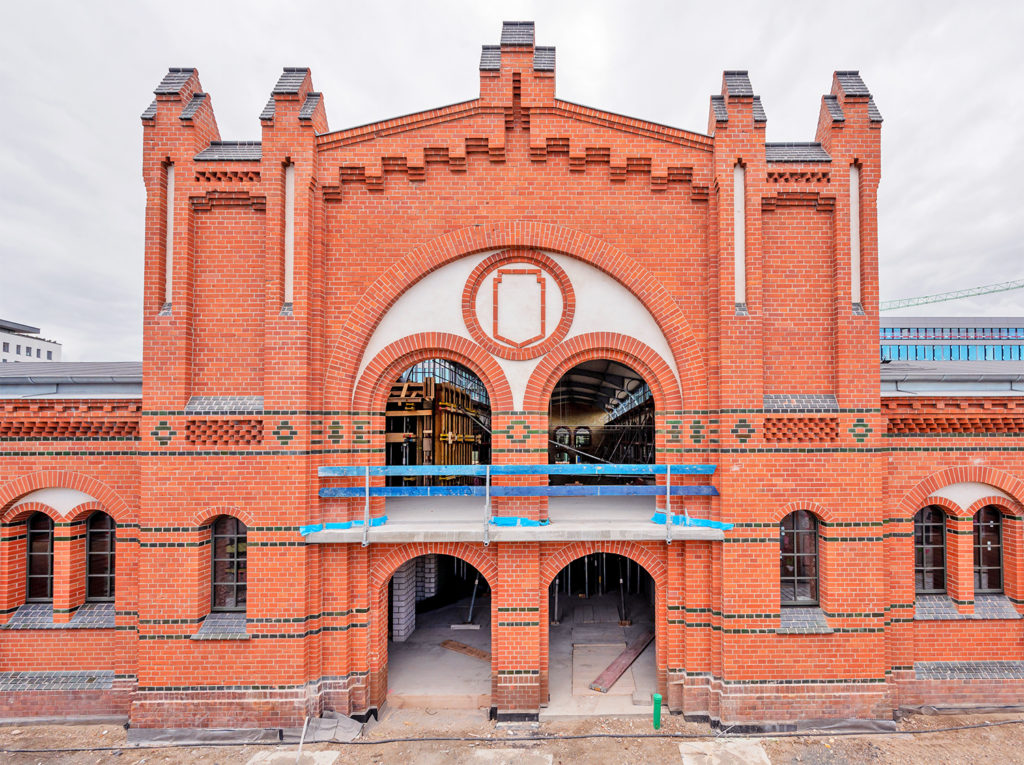 Acting as a host also means: placing more architectural emphasis on the entrance situation. Entrance and exit areas are more open and generous today than they were a few years ago. They are a real connection between outside and inside and not just floodgates.
Even in mixed-use concepts with a smaller retail and restaurant component, the entrance situation and architecture can make a significant difference: This can underline the host function. One approach is an attractive open space design as an "extended entrance" with an upscale quality of stay. Another is to take up path connections from the neighbourhood. Possibly also by adjusting topographical or structural differences in height to make it easier to bring people together. We do this with the help of a pedestrian bridge that leads from Landsberger Allee directly into the market hall of the DSTRCT.market and thus cleverly overcomes a significant difference in height.
At the moment, we are happy to receive further gastronomy concepts. So if you are interested in offering your sustainable and healthy food or products in the DSTRCT.market in the future, please contact us: https://dstrctberlin.com/contact/
The original article can be found here:
https://www.hi-heute.de/einzelhandel-und-gastronomie/news/gastronomie-als-gastgeber/