The beginning. An innovative concept.
Compared to other districts of Berlin, Prenzlauer Berg has a very recent history. Even though farmers cleared most of the forests in this area as early as the 13th century, the area was only used as agricultural land. Until the end of the 18th century, there were only fields and a few windmills in the area, but no settlements. The area was still outside the walls of Berlin at the time.
It was not until the new Prussian town ordinance in 1808 and other new reforms that Prenzlauer Berg became the focus of interest. For example, farmers in the area now had to surrender parts of their land or pay off yields. Small farmers thus no longer had a chance to survive economically. Consequently, they looked for other ways to earn money. So some began to brew beer. And so, in the middle of the 19th century, Prenzlauer Berg was the most important brewery destination in the city. In 1829-1831 Prenzlauer Berg was incorporated into Berlin. In 1871, Berlin became the capital of the Reich.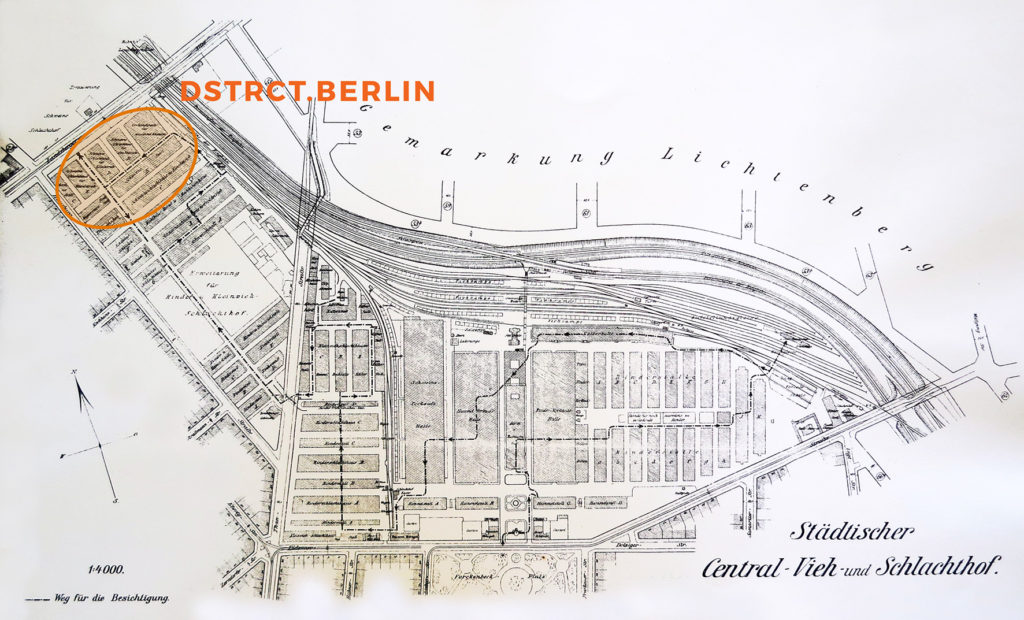 With advancing industrialisation and the unification of the empire in 1871, Berlin begins to grow faster and faster: between 1867 and 1877, the population increases by over 300,000 people to more than one million inhabitants. This also creates problems: Housing shortages, overcrowded workers' quarters, tuberculosis, typhus and cholera.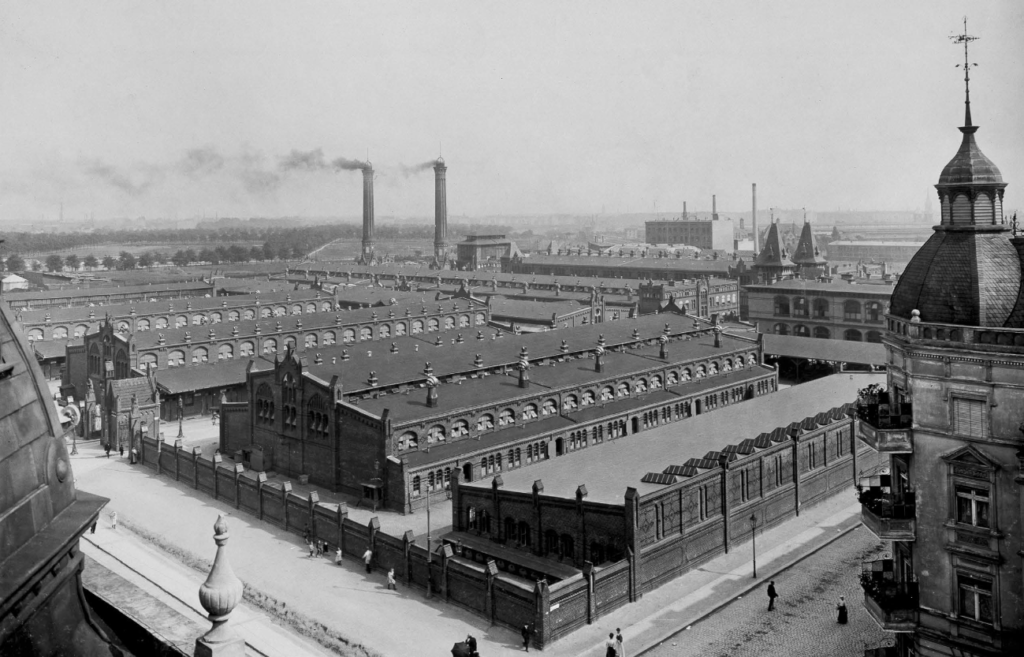 To put an end to slaughtering in dirty backyard butcher shops, the doctor and city councillor Rudolf Virchow applied in 1862 for a public, hygienically controlled slaughterhouse for the whole of Berlin: the Central Livestock and Slaughterhouse. With this goal in mind, Rudolf Virchow purchased 39 hectares of land on the outskirts of the city, directly on the new Ringbahn railway line. Hermann Blankenstein, the city's building advisor, took over the architectural planning for this, Virchow designed the hygiene concept and construction work then began in November 1877. Finally, the Central Livestock and Slaughterhouse opened in 1881.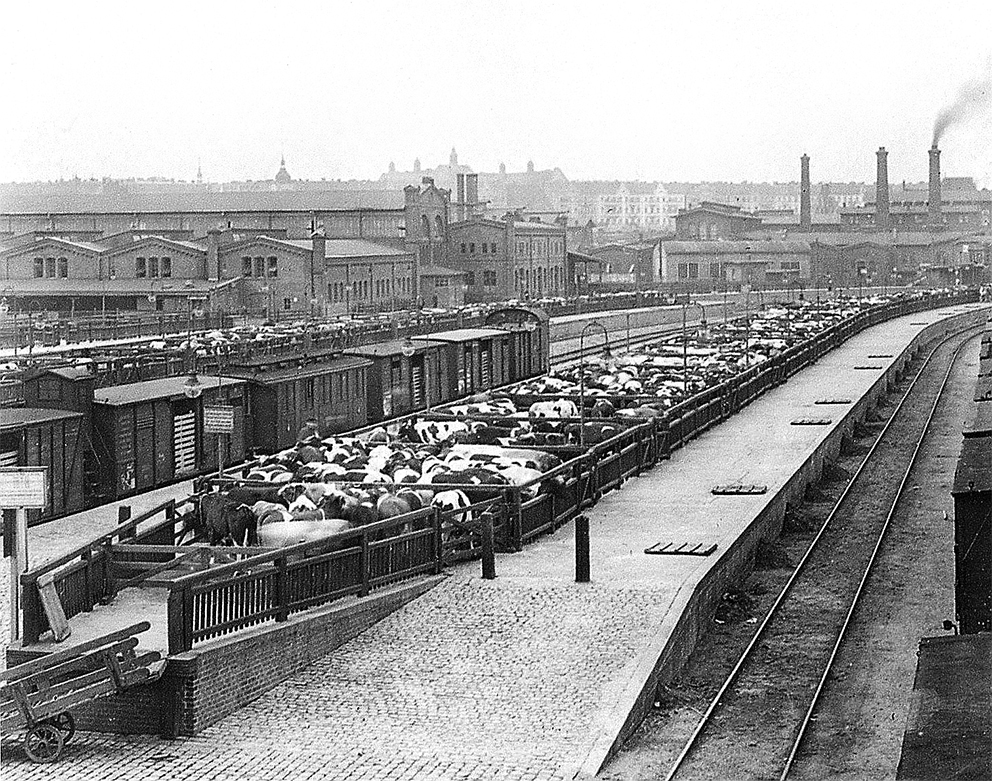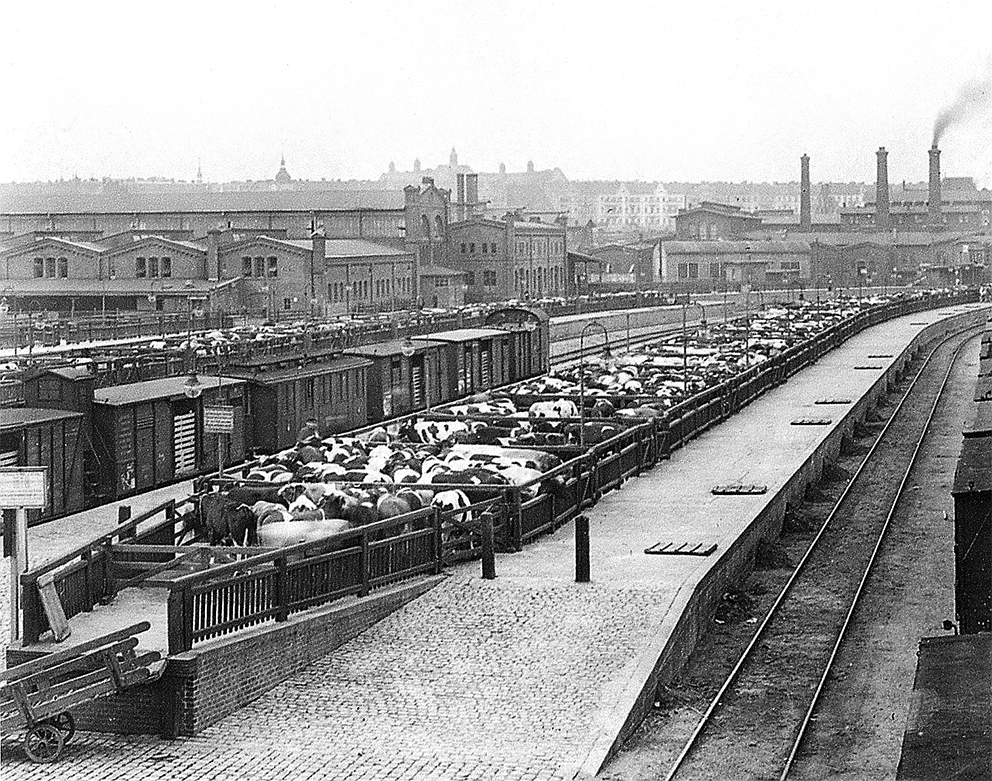 Part 2 of the 6-part series on the history of the DSTRCT.Berlin is dedicated to the topic "Short distances. Intelligently networked." and will be published here on our website in a few days. So stay curious.