It was a day full of anticipation and excitement at Tesla Community School as the students gathered in the school´s library. The long-awaited reading competition could finally take place again under "normal" conditions after many months of restrictions and allowed the primary school students to demonstrate their reading skills.
Another important event that filled the school with great enthusiasm was the "Day of Languages". On this day, the school's linguistic diversity was celebrated. All students came together to showcase their unique backgrounds and mother tongues. A joint competition brought to light the impressive fact that 39 different languages are spoken in the primary school alone and 43 in the secondary school. The winners were rewarded with certificates and exciting book prizes.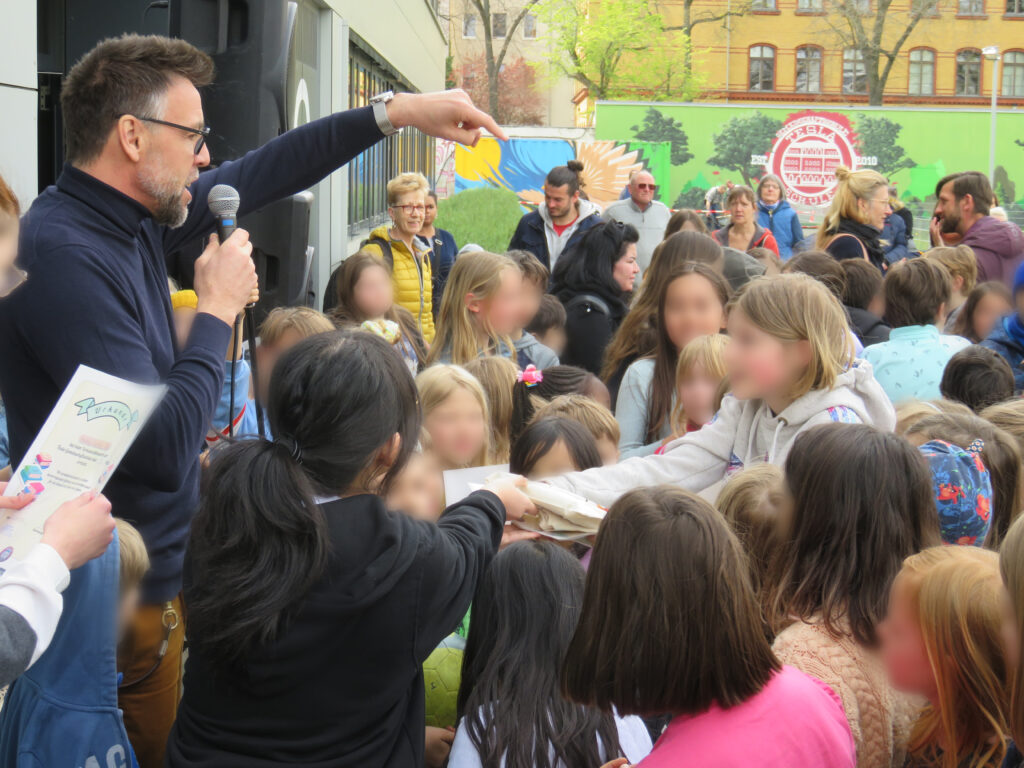 The school management and the dedicated teachers of Tesla Community School look back on the events with pride. They underline the importance of community and linguistic diversity in the school environment. Through such inspiring initiatives, students become aware of the importance of reading aloud and learning languages. Pupils' interest and enthusiasm are encouraged in a playful way.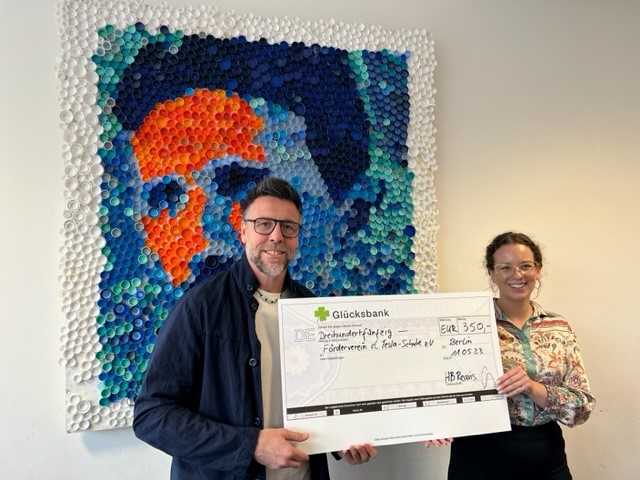 We are very happy that we were able to provide the book prizes for the reading competition and the Day of Languages through a donation to the school´s support association. The donations were collected by bicycle at the last Welcome Event.
"The students of classes 3 and 4, as well as 5 and 6 bravely competed against each other, and each of them received a book prize as a token of appreciation for their participation in this annual reading competition," emphasises Katharina Eichhorn, teacher at Tesla Community School. "It is an essential building block in our reading promotion to motivate the children and further awaken their interest in reading and reading aloud."