History becomes future.
When the Central Livestock and Slaughterhouse opened in 1881, it was still well outside the city limits. In 1908, however, the construction of apartment buildings for the steadily growing city population reached the area of the slaughterhouse, coming from Berlin Mitte. From 1929 onwards, there were no more expansion possibilities for the now 65-hectare (650,000-square-metre) site, which continued to operate under National Socialist rule. It is true that aerial bombs destroyed around 80 per cent of the buildings in 1945. But after the founding of the GDR (1949), the Central Livestock and Slaughterhouse experienced its rebirth as a state-owned enterprise (VEB). Until 1990, this site became the most important location for the meat processing industry in East Berlin.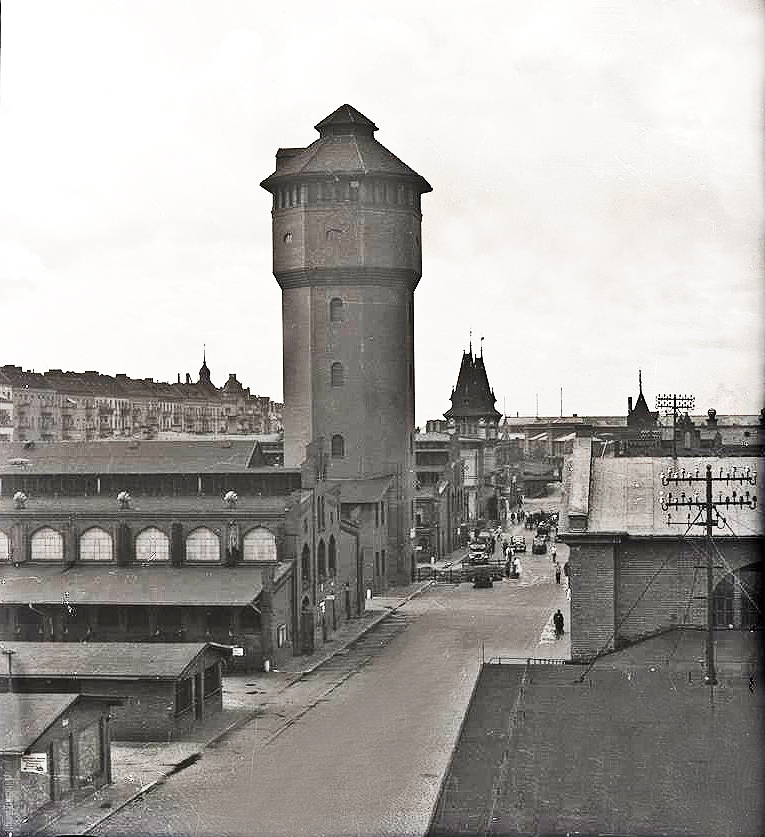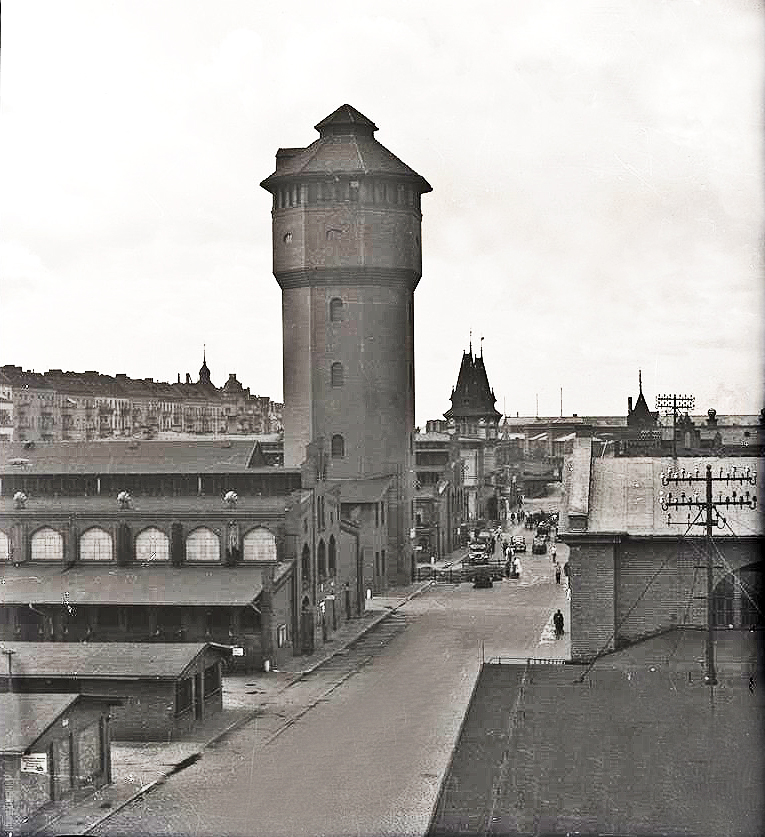 In 1990, the remaining buildings were listed and developed into an industrial wasteland. At the beginning of the new millennium, large parts of the area were redeveloped – mainly with residential buildings for up to 4,500 people. Some of the remaining halls became townhouses or loft flats, while others were partially incorporated into new buildings.
With DSTRCT.Berlin, the last remaining historic halls on Landsberger Allee are now coming back to life. Blankenstein's hall architecture was revitalised with much love and patience. In combination with an ultra-modern new building that contrasts the brick aesthetics of the halls with light-flooded glass architecture, technologically innovative and healthy office and collaboration spaces are being created here. In addition, there are gastronomic offerings both in the halls and in the outdoor area, which contribute to the revitalisation of the urban environment and organically integrate the project into the surrounding residential areas.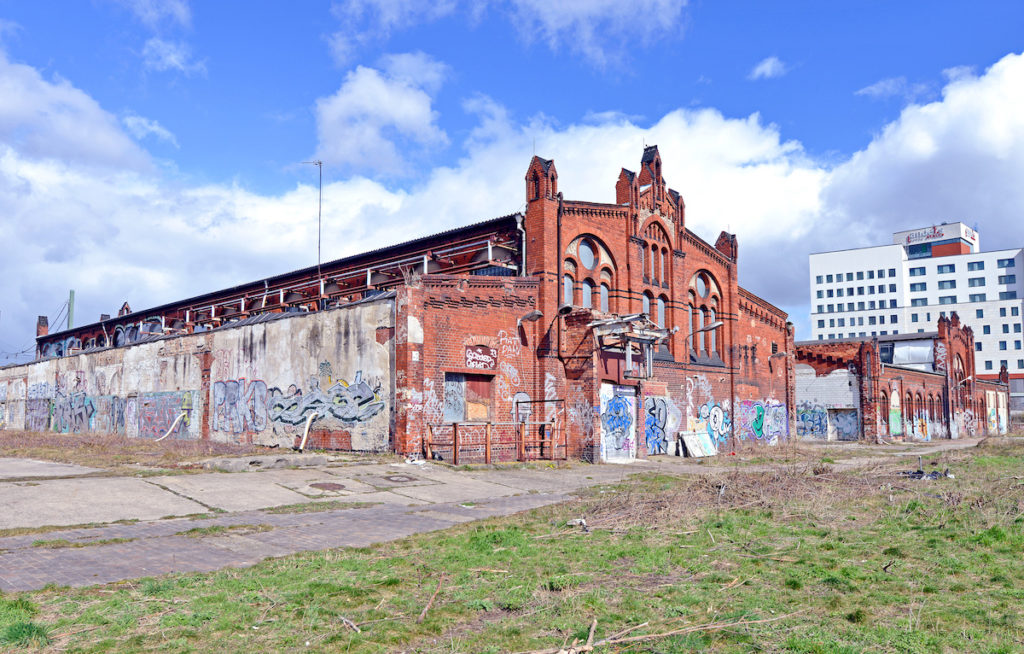 The Central Livestock and Slaughterhouse was one of the largest and most modern facilities in Europe. A city of its own within the city, which knew how to look after itself and placed great value on the health of people and animals. And so DSTRCT.Berlin builds a bridge to the history of this place. Because DSTRCT.Berlin is also modern and innovative, focuses on the well-being of people and offers healthy gastronomy.
DSTRCT.Berlin connects the rich history of the area with the present and the future.
"Reverence for the past and responsibility towards the future give the right attitude for life."

Dietrich Bonhoeffer
That was our 6-part series on the history of DSTRCT.Berlin. If you missed any of them, you can read the rest here:
Part 1: The beginning. An innovative concept.
Part 2: Short distances. Intelligently networked.
Part 3: Focus: Human and animal health.
Part 4: Berlin is growing. Business is booming.